PORSCHE WERKFOTO 1985
The new Porsche 944 Turbo and more ...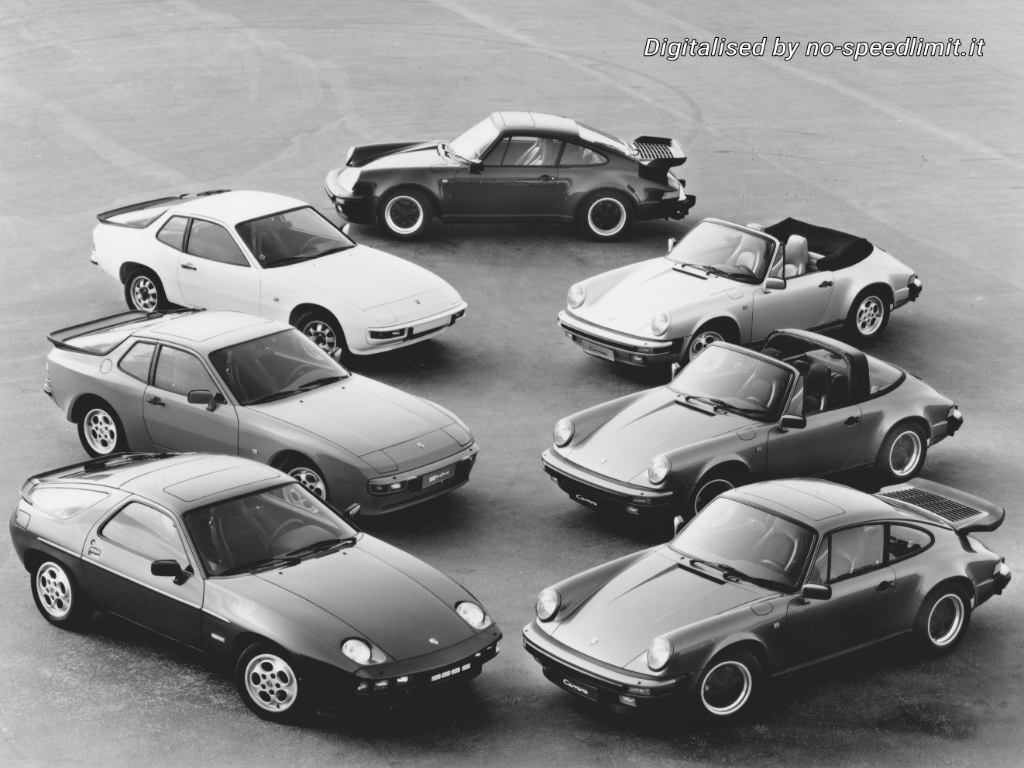 Here below you can find a general description of the cars presented at the Geneva Motor Show and dedicated sections for each model of the 1985 Model Year.
Enjoy!.
Porsche with the new 944 Turbo and a heavily revised model range in Geneva
New Porsches have a tradition at the Motor Show in
Geneva
. The
Porsche 928
debuted in the Swiss diplomatic city, and the
Porsche 911 Cabrio
was also shown to the general public for the first time in Geneva. In 1985 the Stuttgart sports car manufacturer once again enriched this important public exhibition with a world first: the 245 km / h, 220 hp (162 kW)
Porsche 944 Turbo
was presented as one of the highlights of this year's salon.
The Porsche 944 Turbo, which is now the top model in the four-cylinder transaxle series, is a technical innovation that offers the same performance with and without a catalytic converter.
The existing Stuttgart-Zuffenhausen models also have many new features. The
Porsche 944
too has been redesigned especially thoroughly. The 220 km / h top-seller since production began in 1982, over 60,000 units have already been built, now has newly styled rims, a petrol tank enlarged from 66 liters to 80 liters and, as an important safety measure, anti-intrusions planks in the doors. In addition to numerous other improvements, the fuel-efficient four-cylinder model has a completely redesigned interior and new seats.
The model update was also quite intensive for the classic six-cylinder models from Porsche. The most eye-catching feature is the newly developed seat generation, which sets new standards in terms of comfort and safety and which is also used in the eight-cylinder model
928 S
. The electrically adjustable seats can be supplied with heating on request. Further maintenance measures: a high-performance window antenna, an optional central locking system, a more powerful alternator and a switching path that has been shortened by ten percent.
FIR / March 4, 1985