Porsche 1985 MY: the 911 Carrera
Electrically adjustable seats, new steering wheel and shorter gearshift throw.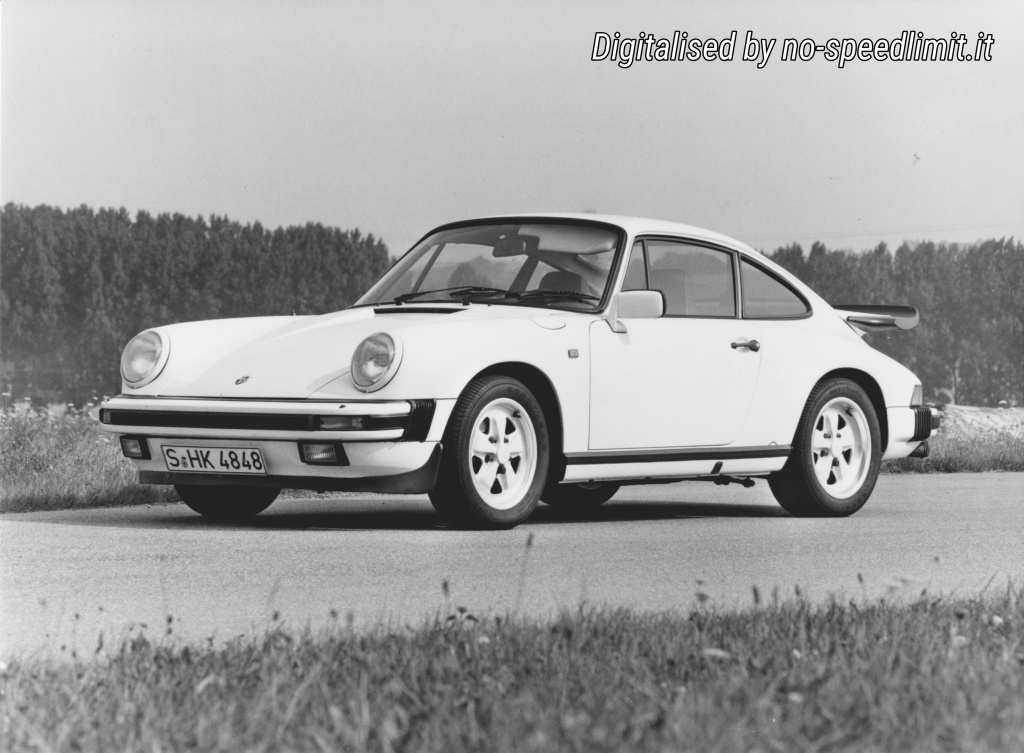 The classic 911
, which was first introduced 21 years ago and which was introduced as the Carrera model in 1984, has 231 hp (170 kW) with a powerful and contemporary look 3.2 liter engine and is capable of around 245 km / h. The six-cylinder sports car, of which around 200,000 units have been manufactured since production began in 1964,
was again thoroughly revised
.
As with the Porsche 928 S, the new generation of seats on the Carrera is particularly striking. The 1985 model year of the Carrera is fitted with the electrically adjustable comfort seat on the driver's side as standard, which has significantly better lateral support and whose extended support for the thighs guarantees fatigue-free driving. On request, the seat on the passenger side can also be ordered in an electrically adjustable version. At the same time, the electric seats are now also available with heating.
The already extensive series package in the 911 Carrera has been expanded again for the 1985 model year. Green tinted all-round glazing, heated windscreen washer nozzles, partial leather seats, a particularly powerful window antenna, four loudspeakers with fader control, a four-spoke steering wheel with a leather-covered impact plate and the now leather-covered gear lever sleeve, each in the interior color for those things that are factory-fitted and without surcharge can be offered.
The sporty and ambitious lovers of the active driving classic from Stuttgart-Zuffenhausen will particularly appreciate the new feature that makes shifting the five-speed gearbox even faster and more precise. The 1985 model now has a shift travel that has been reduced by ten percent.
The additional equipment on the Porsche 911 Carrera includes seat heating (only possible in conjunction with the electrically adjustable seats), a Sekuriflex film for the windshield, an automatic cooling system, anodized silver, painted forged wheels and a central locking system with a central locking button on the Center console.
The Turbo Look for the Porsche Carrera Targa and the Cabriolet, which were previously reserved for the Coupé, are also new to the special program. There are also new colors for the convertible top for the convertible, which has developed into a bestseller on the open-top car market: wine-red and gray-green.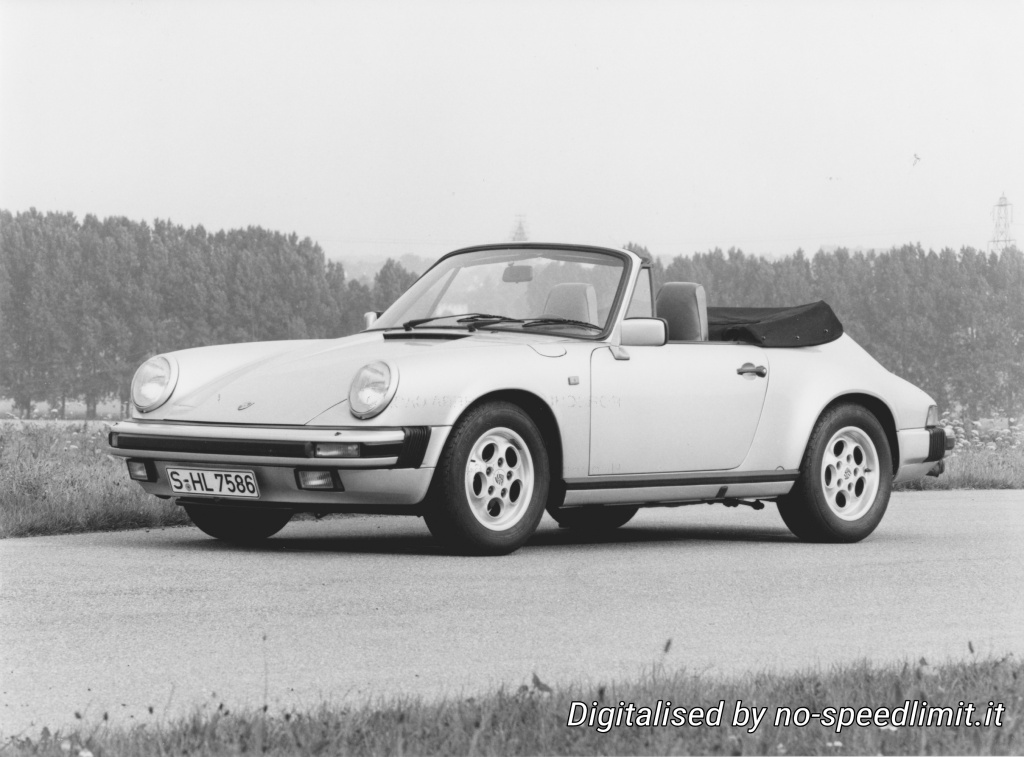 Technical data PORSCHE 911 CARRERA
body: two-door coupé-targa-cabriolet body, 2 + 2-seater
engine: air-cooled 6 cylinder four-stroke engine with 2 opposite rows of cylinders (boxer engine)

bore: 95.0 mm
stroke: 74.4 mm
displacement : 3164 ccm
Compression: 10.3: 1

Engine output: 170 kW at 5900 rpm (231 PS)
Max. torque: 284 Nm at 4800 rpm (29.0 mkp)
Power transmission: gearbox in the rear, connected to the engine
Brakes: hydraulic dual-circuit brake system with 4 internally ventilated disc brakes, DIN brake booster
Weights:

empty weight 1210 kg
permissible total weight 1530 kg

Performance:

Acceleration from 0 to 100 km / h in 6.1 seconds
Top speed 245 km / h

Fuel consumption:

at 90 km / h 6.8 1/100 km
at 120 km / h 9.0 1/100 km
city driving 13.6 1/100 km