PORSCHE WERKFOTO
Porsche 911 Turbo - MY 1987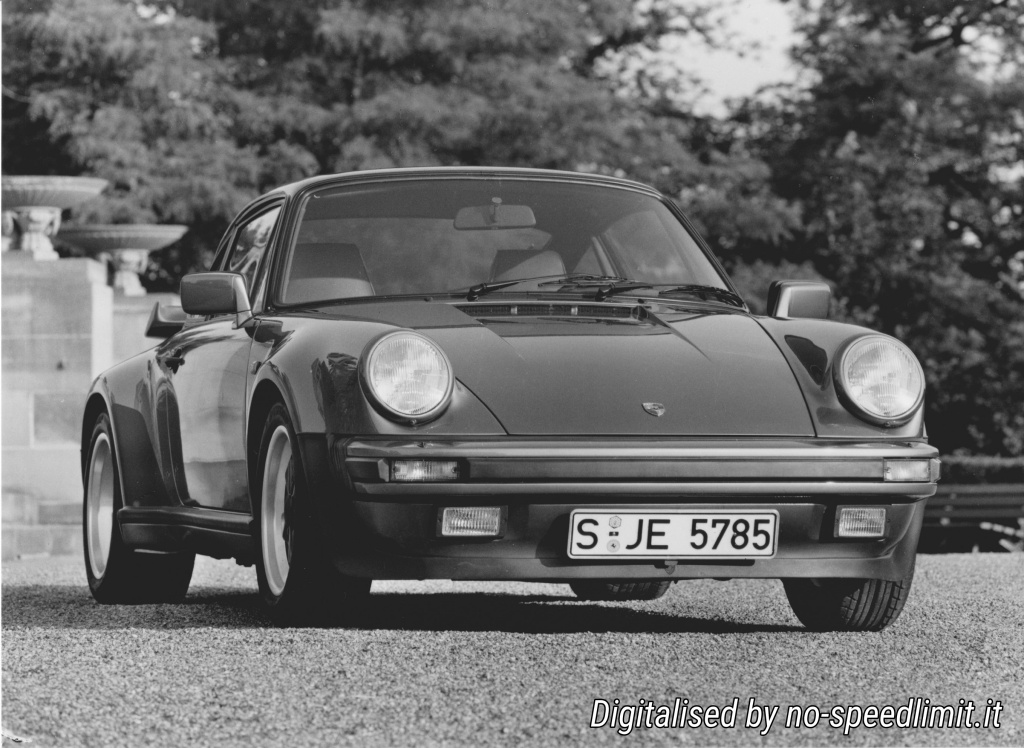 The 911 Turbo, which was one of the first production cars with a supercharger to have a decisive influence on and accelerate turbo technology, goes into model year 1987 with various comfort improvements. Seats with electric height, fore / aft and backrest adjustment as standard equipment; for an additional charge, these seats can be combined with seat heating and lumbar support. The gearshift button in the 911 Turbo is now covered in leather.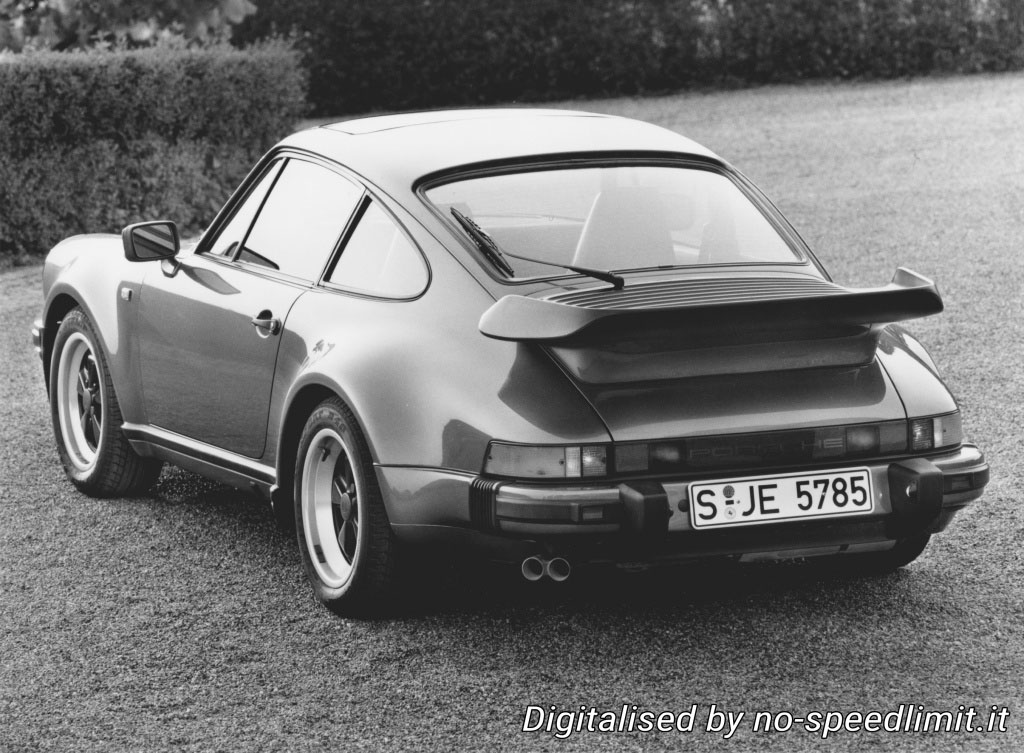 In addition to new and additional exterior colors and an expanded range of leather appointments, the new top-of-the-range Berlin JQR 86 radio is available for the 300 hp 911 Turbo with a top speed of over 260 km/h. In addition to a significantly increased output power, it is also provided with a theft code in addition. In the event of theft, the radio prepared in this way is no longer functional and therefore worthless.
Technical data Porsche 911 Turbo
Body:
two-door body, 2 + 2-seater, Coupé
Engine:
air-cooled 6 cylinder four-stroke engine with 2 opposite cylinder rows (boxer engine) exhaust gas turbocharger and intercooler
Bore:
97 mm
Stroke:
74,4 mm
Displacement:
3299 ccm
Compression:
7 : 1
Power:
221 kW at 5500 rpm (300 PS)
Max.torque:
430 Nm at 4000 rpm (44.0 mkp)
Transmission:
Motor and gearbox in the rear, bolted to form one drive unit
Brakes:
dual-circuit hydraulic brake system with 4 internally ventilated and perforated brake discs, brake booster
Weight:
DIN empty weight 1335 kg
permissible total weight 1680 kg
Performance:
Acceleration from 0 to 100 km/h in 5,4 sec
Top speed 260 km/h
Fuel consumption (l/100 km):
at 90 km/h 9,7
at 120 km/h 11,8
city driving 15,5