Porsche Cars Great Britain supports Palmer, Bell and Needell
Press release 09/90 - 27.4.90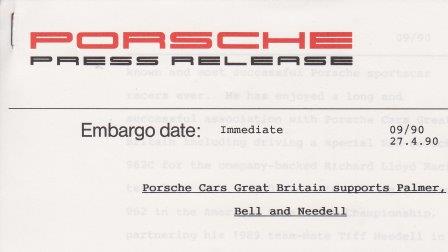 The leading British trio of Dr. Jonathan Palmer, Derek Bell and Tiff Needell are to be personally supported by Porsche Cars Great Britain Limited in sportscar racing this year.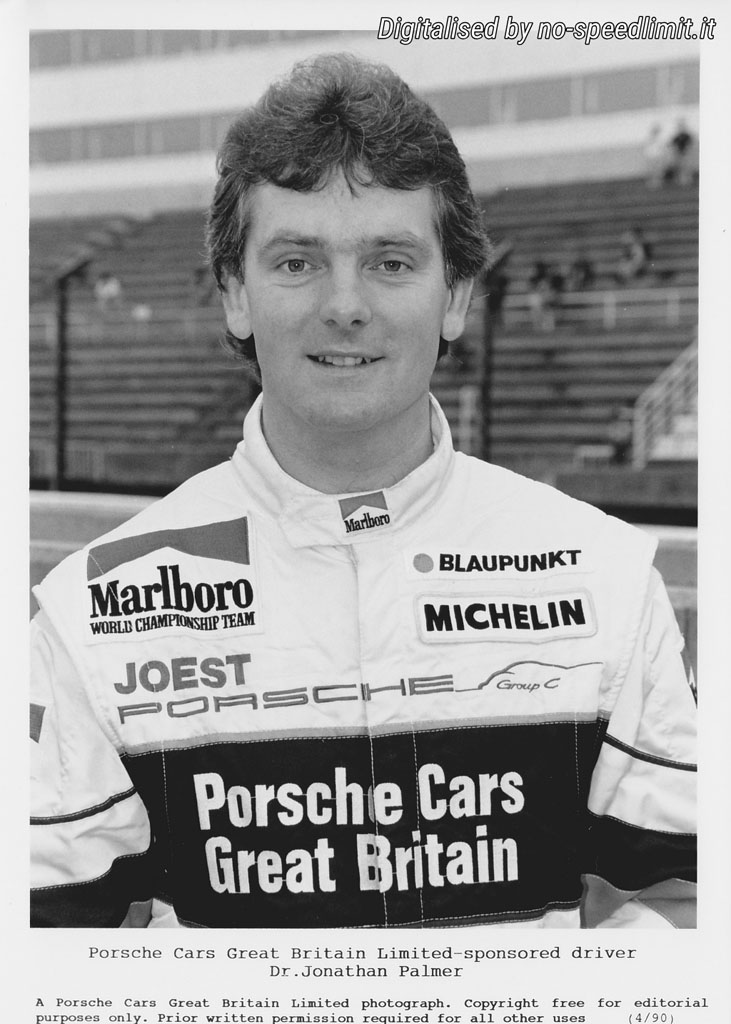 Dr.
Jonathan Palmer
, who has long been associated in Formula 1 with Zakspeed and latterly Tyrrell, enters the 1990 season driving a Porsche 962C for the Factory supported Joest Racing Team in the World Sports Prototype Championship. He is no newcomer to sportscar racing having driven for Richard Lloyd in the Canon and Liqui-Moly Porsche 956 and 962Cs, scoring victories at Brands Hatch in 1984 and the Norisring in 1987. Jonathan is still keeping his links with F1 alive and has entered into a F1 testing contract with McLaren.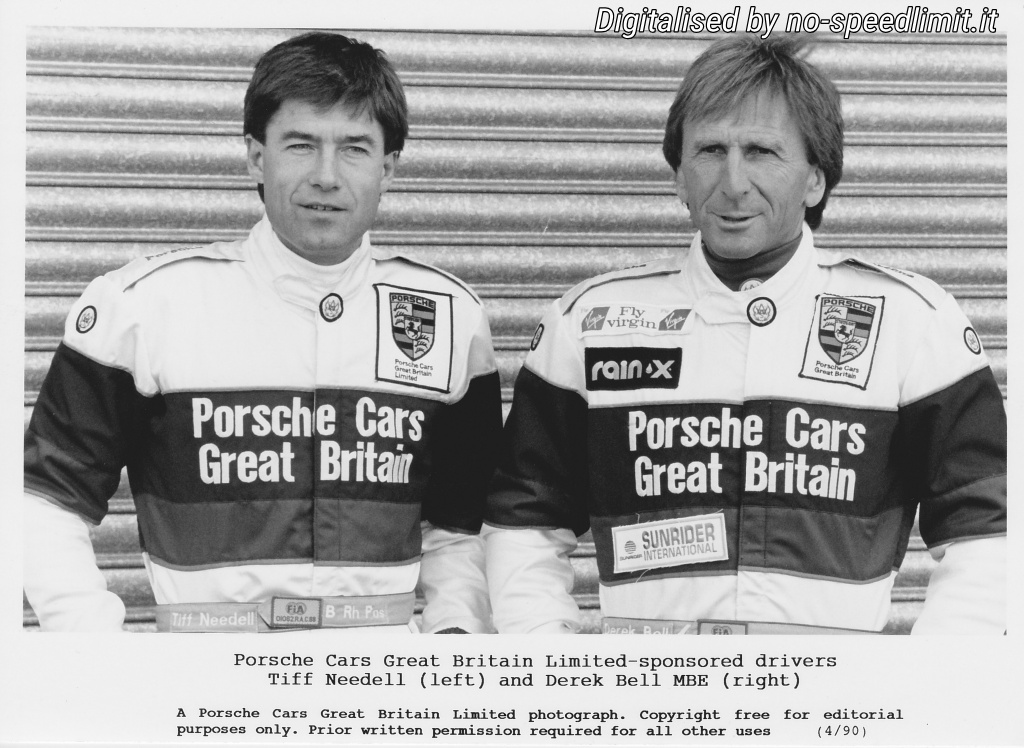 Double-World Champion and five-time Le Mans winner
Derek Bell
is probably one of the best known and most successful Porsche sportscar racer ever. He has enjoyed a long and successful association with Porsche Cars Great Britain including driving a special RLR-Porsche 962C for the company-backed Richard Lloyd Racing team last year. 1990 sees him driving a Porsche 962 in the American Camel IMSA Championship, partnering his 1989 team-mate Tiff Needell in the All-Japan Sports Prototype Championship, in an Apha Racing Porsche 962C and partnering Dr. Jonathan Palmer at Le Mans.
Tiff Needell
, co-driver with Derek Bell in the Porsche Cars Great Britain-backed special RLR-Porsche 962C last year, heads east to the All-Japan Sports Prototype Championship where he is team leader for a new private Porsche team, Alpha Racing. In addition, Tiff is competing in non-clashing rounds of the World Sports Prototype Championship plus Le Mans. At Monza he makes his debut for the works supported Joest Racing Team alongside Dr. Jonathan Palmer. Tiff is also well known for his appearances on BBC television's ''Top Gear'' and as a track tester and writer for Autosport magazine.
The services of all three drivers will be extensively used for dealer promotions and at Porsche Customer Driving Days around the UK.