PORSCHE WERKFOTO - 1984
Porsche racing development (September 1983): Porsche 956 world champion car.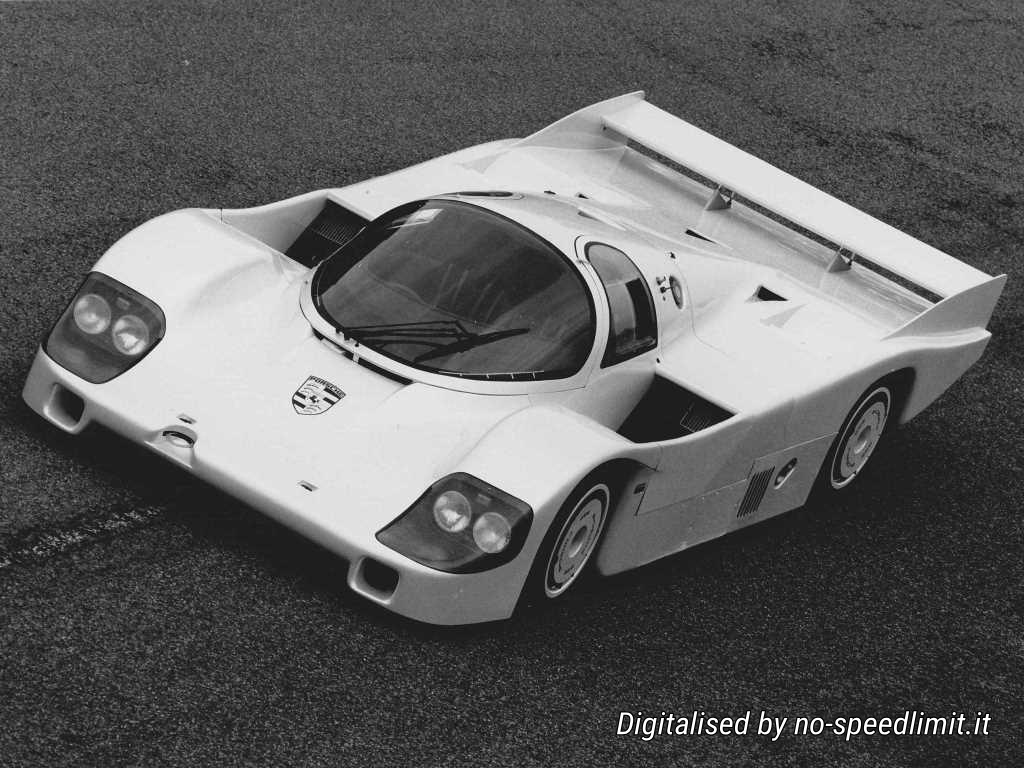 In the annals of successful Porsche racing cars of the past thirty years, the Porsche 956 will certainly occupy an outstanding place. In terms of design, it marks a milestone for Porsche racing development and has set new records in sporting competition.
Designed for the newly created Group C, which is based on a highly interesting energy formula, the Porsche 956 embodies a new type of racing car that cannot be stopped with sheer top performance. The best ratio of performance: petrol consumption - as with the production car - is the technical task of this formula; no wonder that Porsche sees the 956 as a running test laboratory.
Group C is the technical game with the lowest driving resistance (aerodynamics), consumption-optimized engines and power transmissions at the limit. Nobody has played this game, which is also interesting for the development of road cars, as successfully as Porsche. The 956 is the first Porsche racing car with a monocoque chassis (shell construction) and ground effect (controlled air flow under the car). Pioneering electronic injection / ignition systems enable the 2.6 liter turbo engine to produce around 630 hp with astonishing consumption values for racing cars in this performance class around 50 liters / 100 km. The fastest 956 was measured at Le Mans in 1983 with a top speed of 372 km / h.
The sporting career of the Porsche 956 was no less impressive: almost out of the drawing board, just a few weeks after the completion of the first car, the 956s landed a sensational 1-2-3 victory in Le Mans in 1982. The brand world championship fell in the same year for Porsche and the long-distance driver world championship for Porsche works driver Jacky Ickx.
Porsche also offered the 956 to customers for 1983; Ten vehicles for private racing customers were built and the Porsche Superauto winning streak continued: victories in all rounds of the World Endurance Championship, an eightfold victory in Le Mans, the renewed World Championship for Porsche, victories and the championship title for Bob Wollek in German Racing championship and victories recently in the American CanAm series underline the class and exceptional position of this racing car.