PORSCHE PRESS KIT: 1976 LANDING PAGE
Highlights
Assembly of the
Porsche 924
– included in the company's portfolio for the first time at the start of the year – is contracted out to Audi NSU Auto Union AG in Neckarsulm. Due to high global demand, production increases to 80 vehicles a day by July. This means that by the end of the fiscal year, the entry-level model accounts for a full 48 per cent of vehicle revenue. By the time production of the 924 S ends in 1988, 150,684 vehicles have rolled off the line.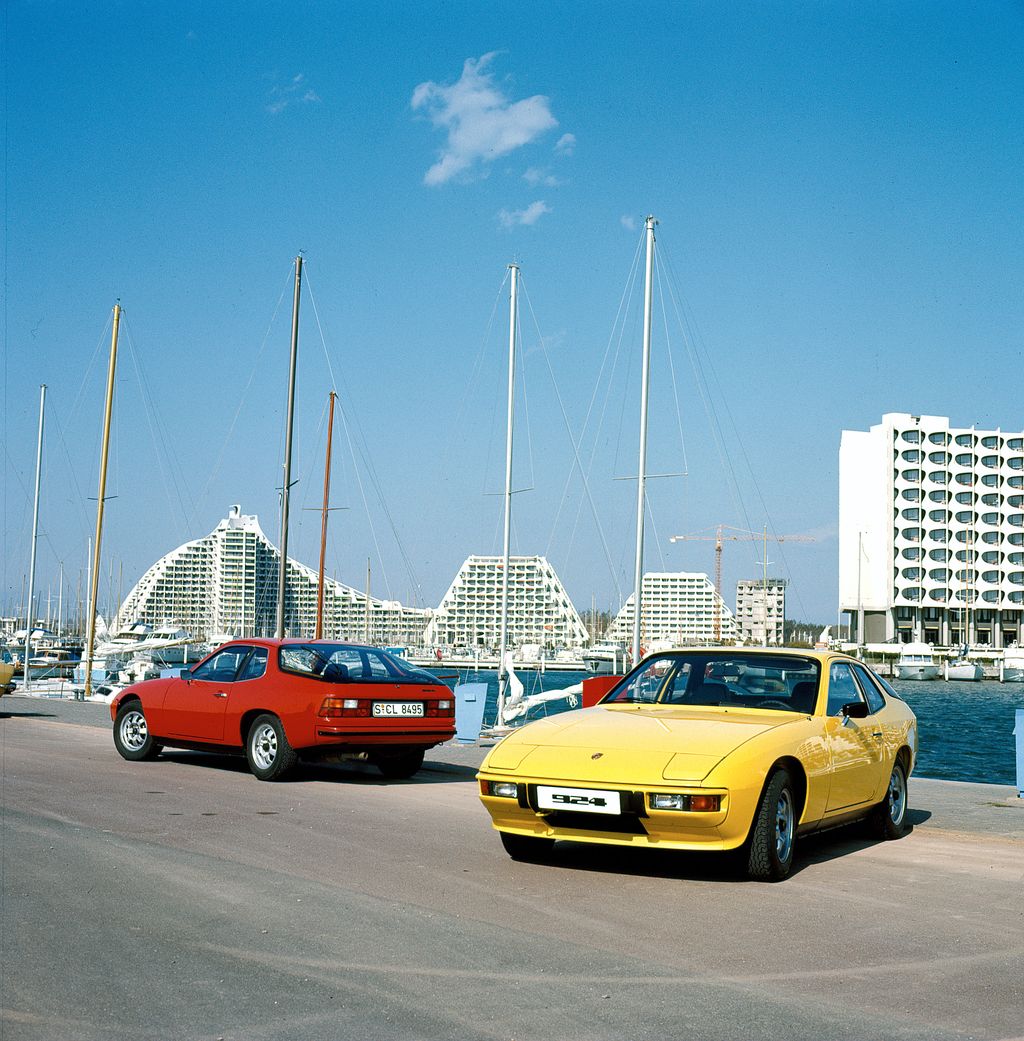 The
Porsche 935
is the company's response to the new Group 5 regulations which apply to racing cars in the International Championship for Makes. Based on the 930 model, the 935 generates an output of 590 hp and features a supremely lightweight design. The first 935 vehicles driven by works teams chalk up victories in
Mugello
and
Vallelunga
. Following further wins, the Stuttgart-based company is awarded the championship title at the end of the year. In addition to the
International Championship for Makes
, 1976 sees the inauguration of a
World Sportscar Championship
. With this in mind, the Porsche racing engineers develop another racing sports car – the
936
– which will take to the grid alongside the 935 (a production racing car). Victory by
Jacky Ickx
and
Gijs van Lennep
in the
24 Hours of Le Mans
validates the decision to compete in the race, which was taken on the basis of extremely promising test drives. The turbo-charged Porsche 936 finishes the World Sportscar Championship with the highest possible score. Porsche AG then bows out on a high, withdrawing from motor sports almost completely and restricting itself to technical support for private teams.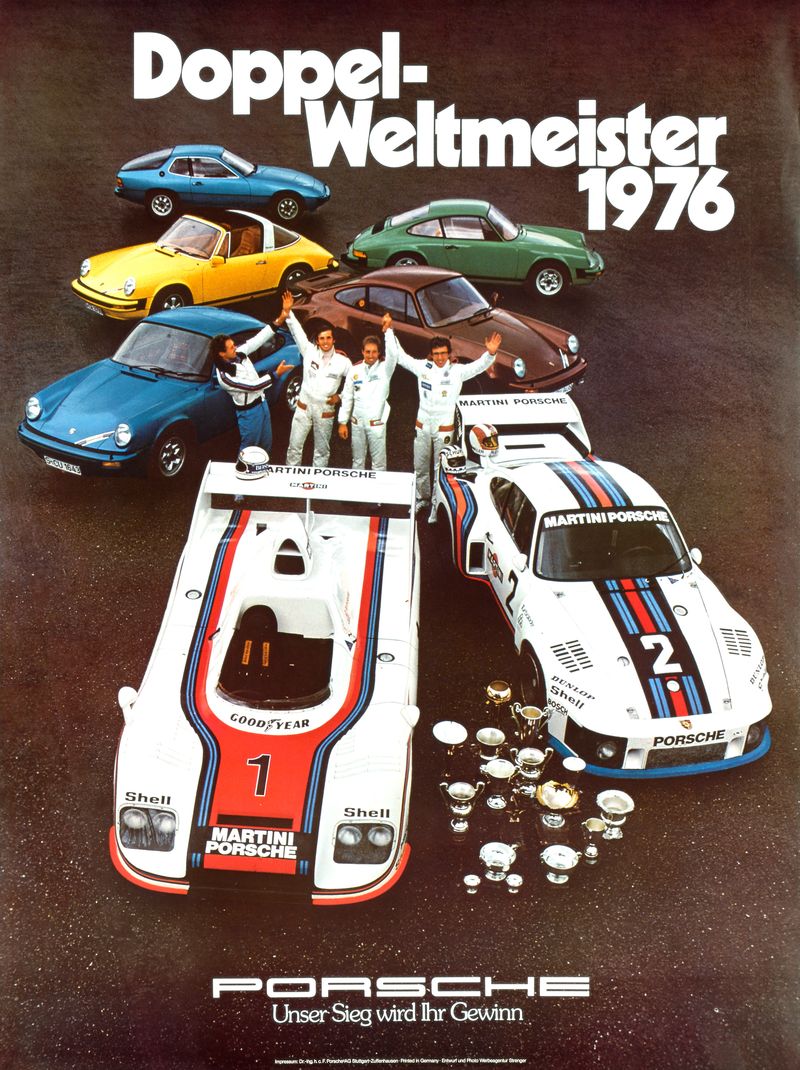 Content
Brochure Porsche production 1976: 924, 911, 911 Carrera, 911 Turbo (930).
Brochure Porsche 911 including the 912 E : Revival of the entry-level medel: flat four on "Type G" body for the USA market
Brochure Porsche 924: New concept. Proven perfection.
See also: