PORSCHE LITERATURE
1976 - Porsche 924
New concept. Proven perfection.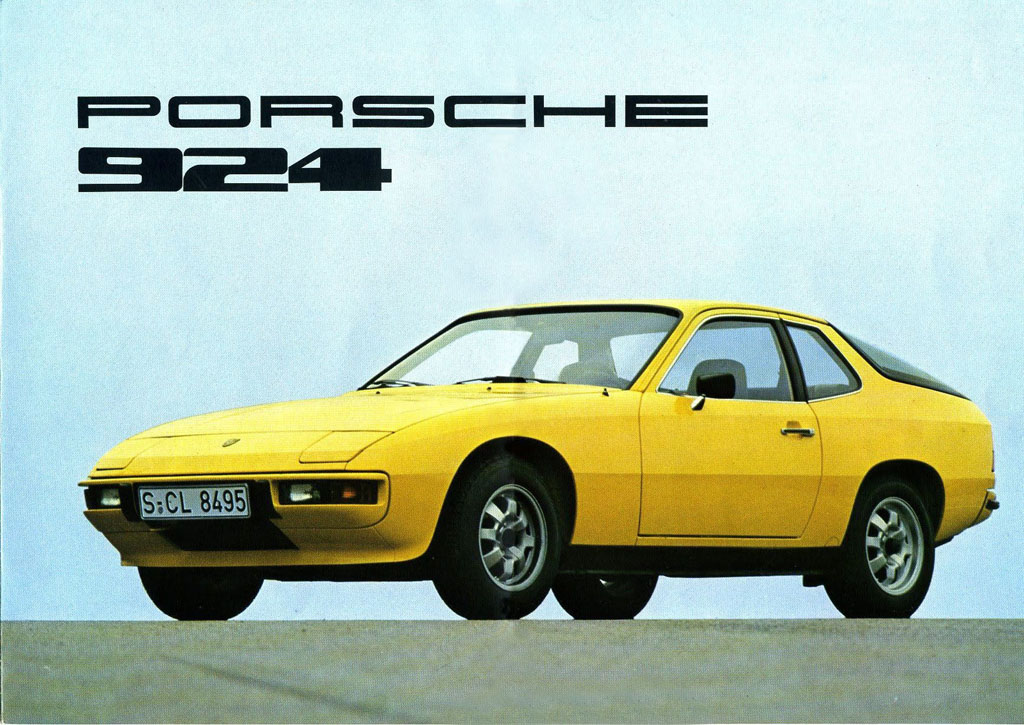 For 25 years we have been at the leading edge. What makes ours sports cars so popular: higher driving performance, better handling greater active and passive safety, more functional operation, more convincing suitability for everyday use. But the pursuit of perfection had one drawback: for many, our cars remained an impossible dream. That left us no rest. We worked hard. With the result: Porsche 924. The sports car for a wider circle of Porsche friends. With full Porsche engineering coming from our series production.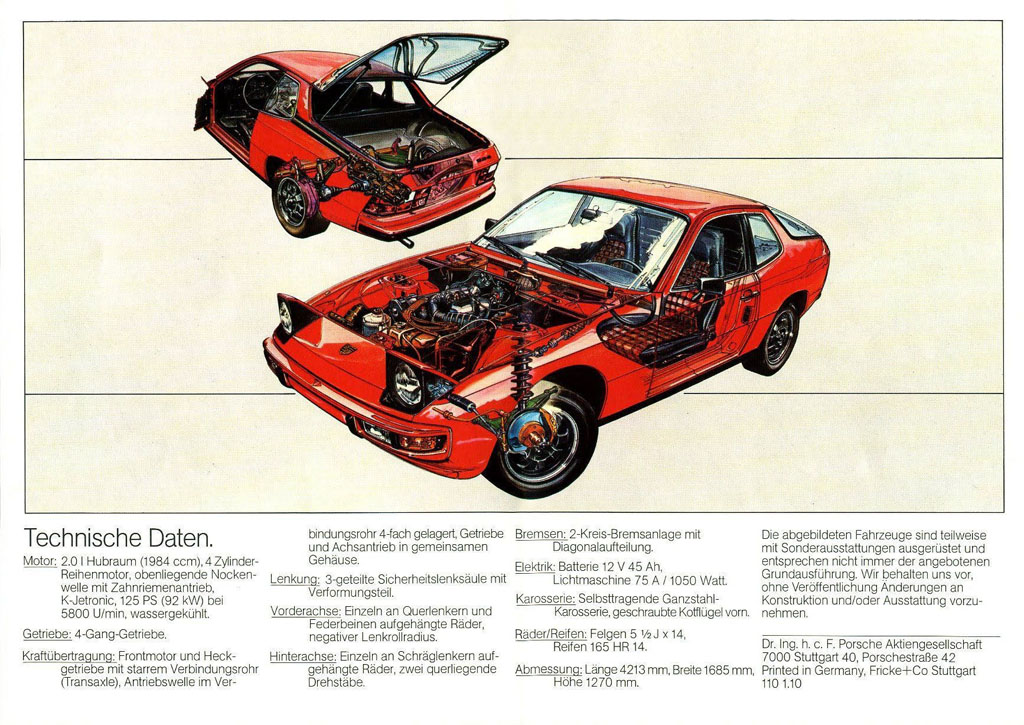 The Porsche 924 is a real Porsche. Our trademark - a guarantee for economy, longevity, stability of value, performance and security - he carries it with pride; and rightly. The Porsche 924 is a sports car with a convincing suitability for everyday use. With a maximum of comfort and space, Aerodynamics and timeless beauty. Of course with Porsche long-term guarantee. You should get to know her.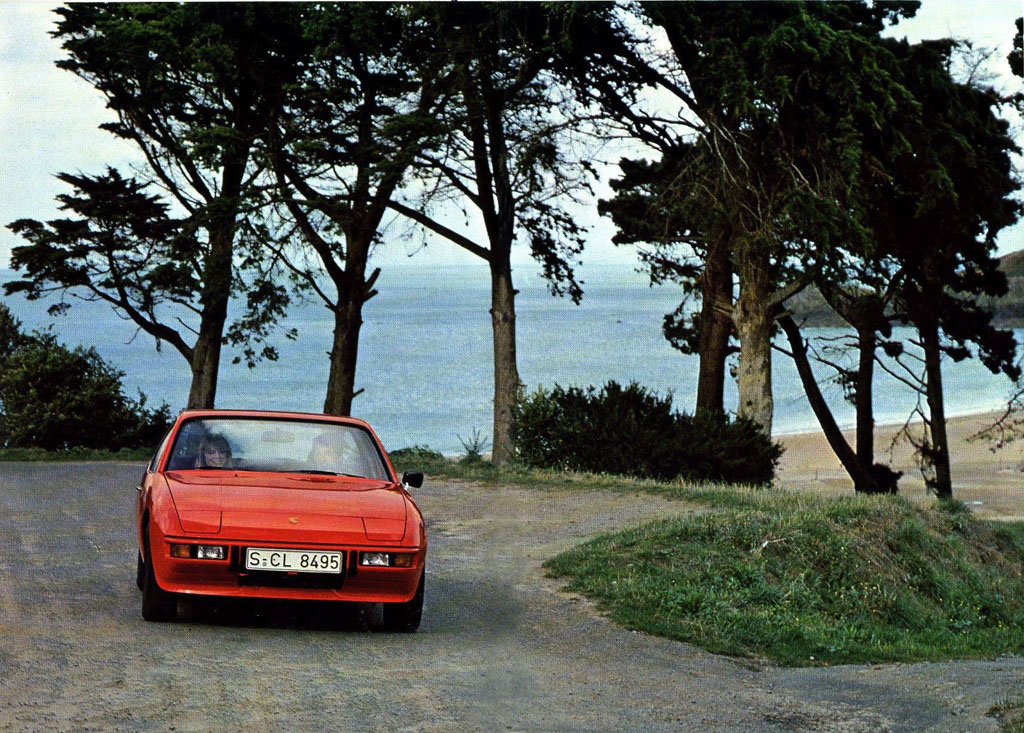 With the Porsche 924, the sporty, aerodynamic shape not at the expense of Space, the high ease of use not at the expense of handiness. The cockpit has the functionality the driving experience of the real sports car and means real comfort.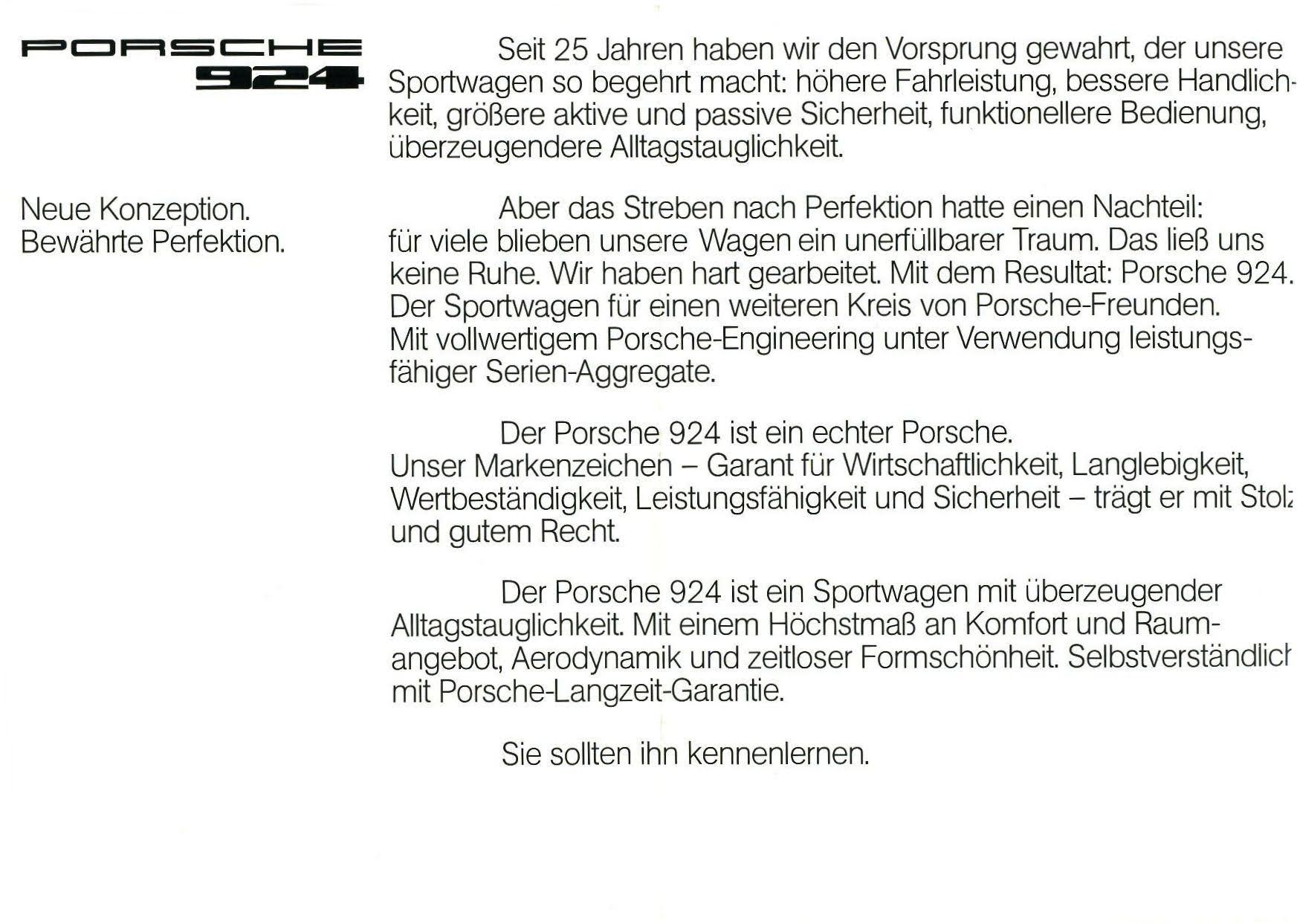 Clearly and clearly the instruments Dashboard and console, ideally placed the short gear lever, handy the safety steering wheel. The strictest standards were met by the Seat comfort for driver and front passenger: the bucket seats with integrated headrests are from the proven 911 series.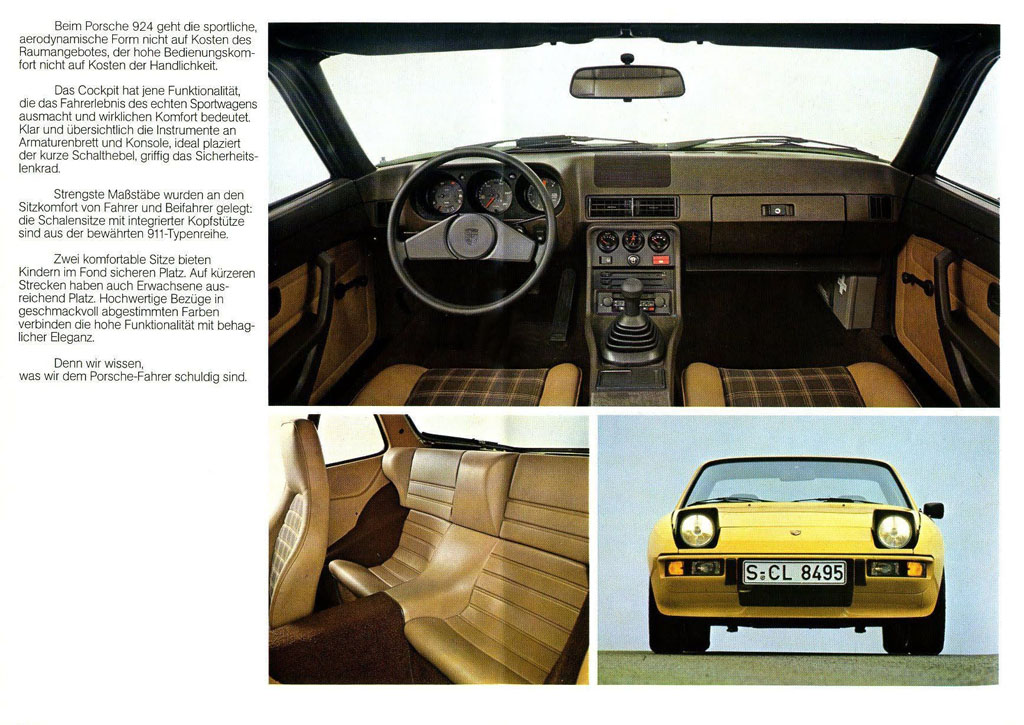 Provide two comfortable seats Safe place for children in the rear. On shorter routes even adults have enough place. High quality covers in tastefully coordinated colors combine high functionality with comfortable elegance.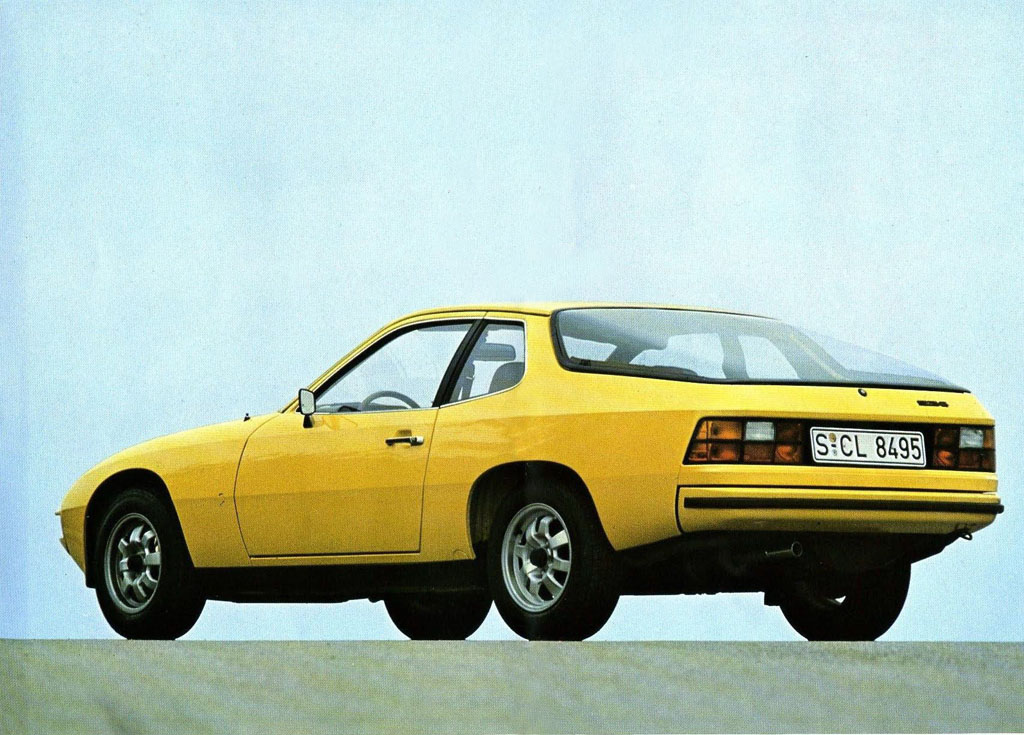 Because we know what we owe to the Porsche driver.
See also: