PORSCHE PRESS KIT: 1967 LANDING PAGE
Highlights
In autumn 1966, Porsche presented a performance-enhanced version of the 911 in the form of the 911 S for the MY 1967. The two-litre six-cylinder receives its first power boost, hailing the introduction of the 160 bhp 911 S with a top speed of 225 km/h or 140 mph. The suspension is optimised by the addition of anti-roll bars front and rear, a further new feature being forged light-alloy wheels with rims varying in size. Designed by Porsche's Styling Studio, these rims are made by Fuchs in Germany, "Fuchs rims" immediately recognisable thanks to their cloverleaf design. They are having a great name to this very day as the most typical of all Porsche wheels. In racing trim, the two-litre power unit develops 210 bhp and is fitted in both the Porsche 904 and the Carrera 6 (906).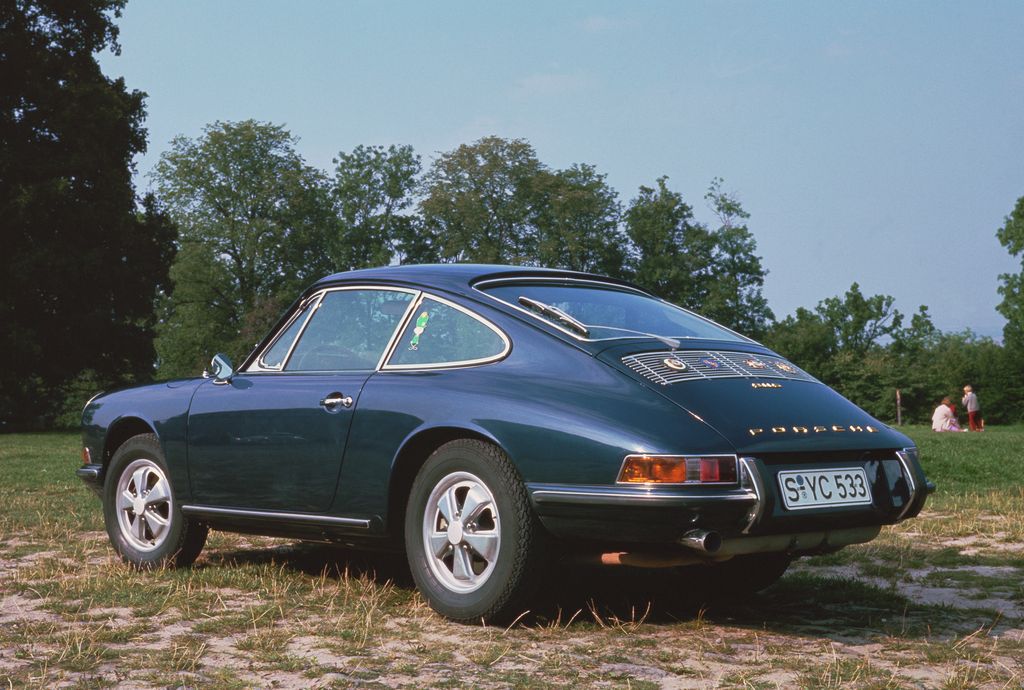 The Porsche 911 T priced at just under DM 20,000.– enters the market for the 1968 model year, soon replacing the 912. Maximum output of the six-cylinder power unit is 110 bhp, and the car is fitted with a four-speed gearbox. The anti-roll bars are dropped on this "low-budget" model. Sportomatic becomes available for the first time, a semi-automatic four-speed transmission with a fluid torque converter and a clutch engaged and disengaged electrically every time the driver moves the gearshift lever. Sportomatic remains in production until 1980. Another new member of the 911 model family is the 911 L developing 130 bhp and sharing the same features as the 911 S.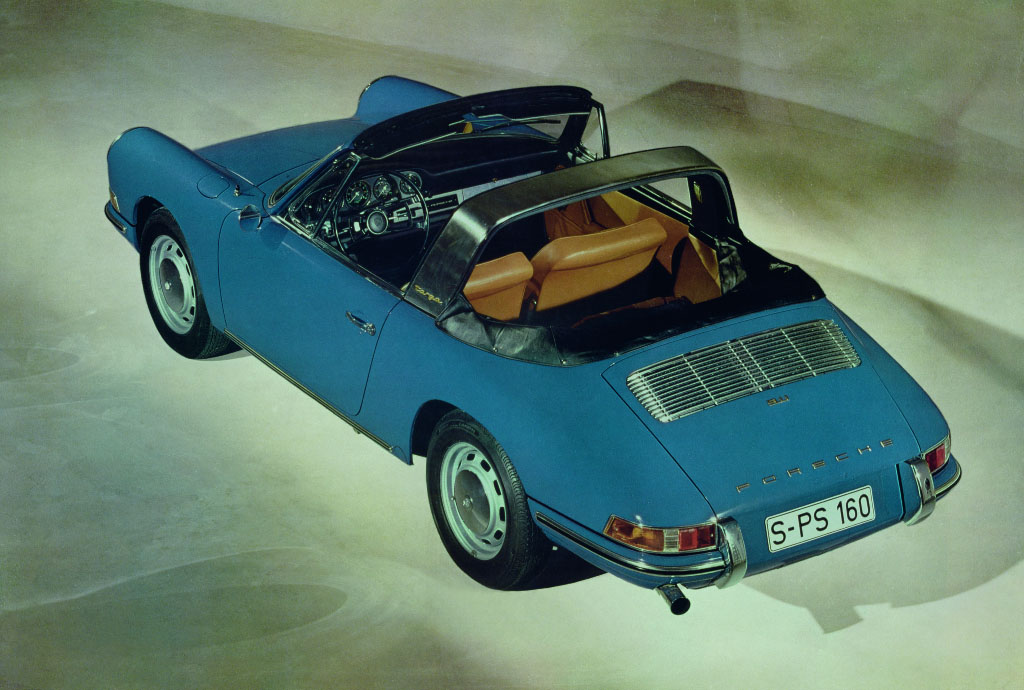 Porsche 911 2.0 Targa MY 1967
In October, the newly unveiled Porsche 911 R attracts international attention when it sets new world records in Monza for distances of 20,000 and 25,000 kilometres and 10,000 miles, and for periods of 72 and 96 hours. The reliability of the Porsche 911 R with Sportomatic transmission has already been proven during the 84-hour "Marathon de la Route" at the Nürburgring.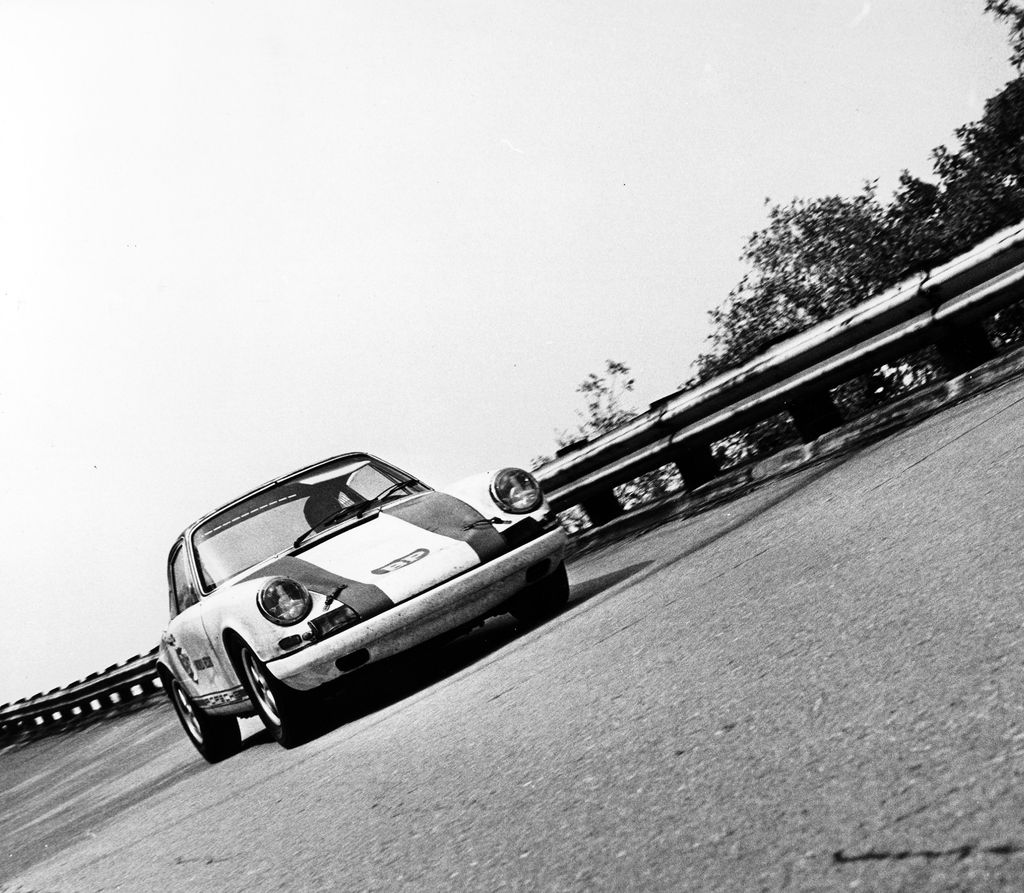 The Swabian racing team competes at the Targa Florio in May with a fleet of six 910 prototypes. The race ends with a triumphant hat-trick for Porsche, as Rolf Stommelen and Paul Hawkins pass the finish line in an eight-cylinder Porsche 910-8 in front of two 910-6 models. Another Porsche 911 S works vehicle takes the 2-litre GT class with Bernard Cahier and Jean-Claude Killy behind the wheel. One of the greatest racing victories takes place on May 28, at the 1,000-kilometre race at the Nürburgring, where Porsche is declared the overall winner for the first time. After 44 laps of the race, the first four places and sixth place are occupied by 910 models, with Buzetta/Schütz as overall winner.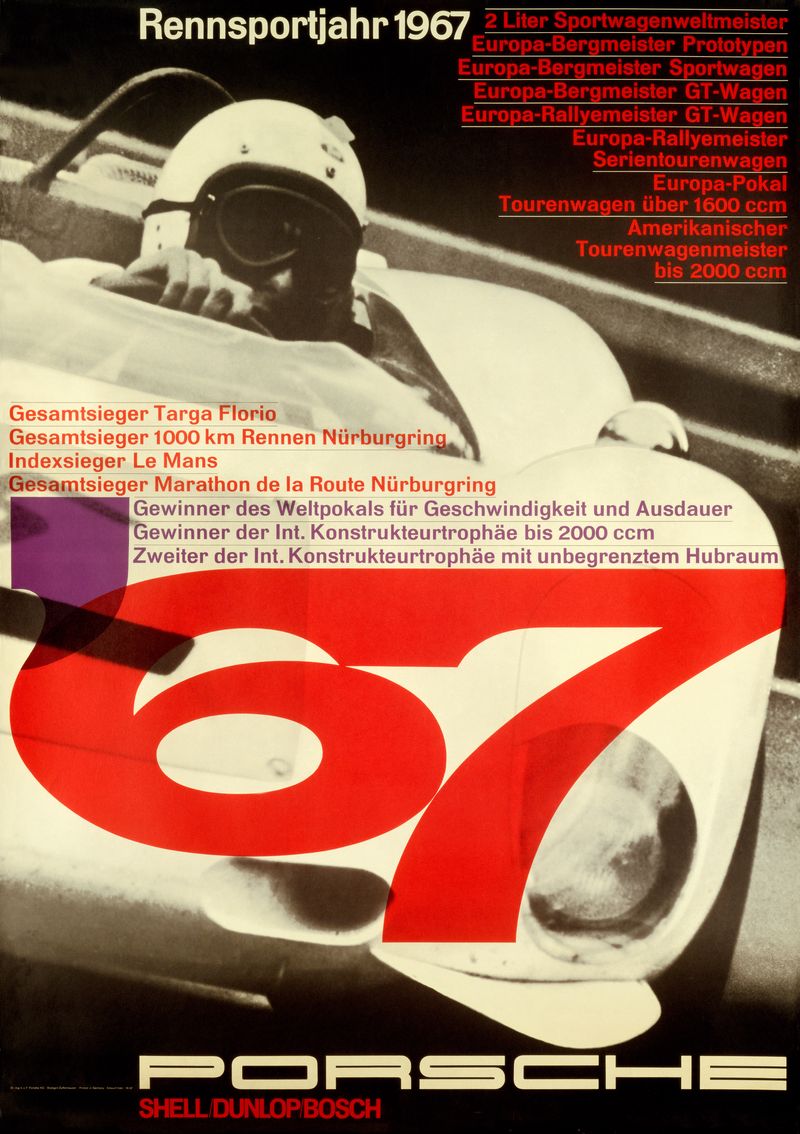 Content
See also: