PORSCHE PRESS KIT: 1965 LANDING PAGE
Highlights
After requests by the Sales Department for a cheaper entry-level model below the Porsche 911 Coupé (which has a retail price of 21,900 German marks), the four-cylinder Porsche 912 is presented in April, equipped with the engine of the 356 SC derated to 90 hp. The level of equipment was also scaled down versus the 911, thus allowing the 912 to be available at a low market-entry price of 16,250 German marks. The 912 Coupé quickly becomes a bestseller.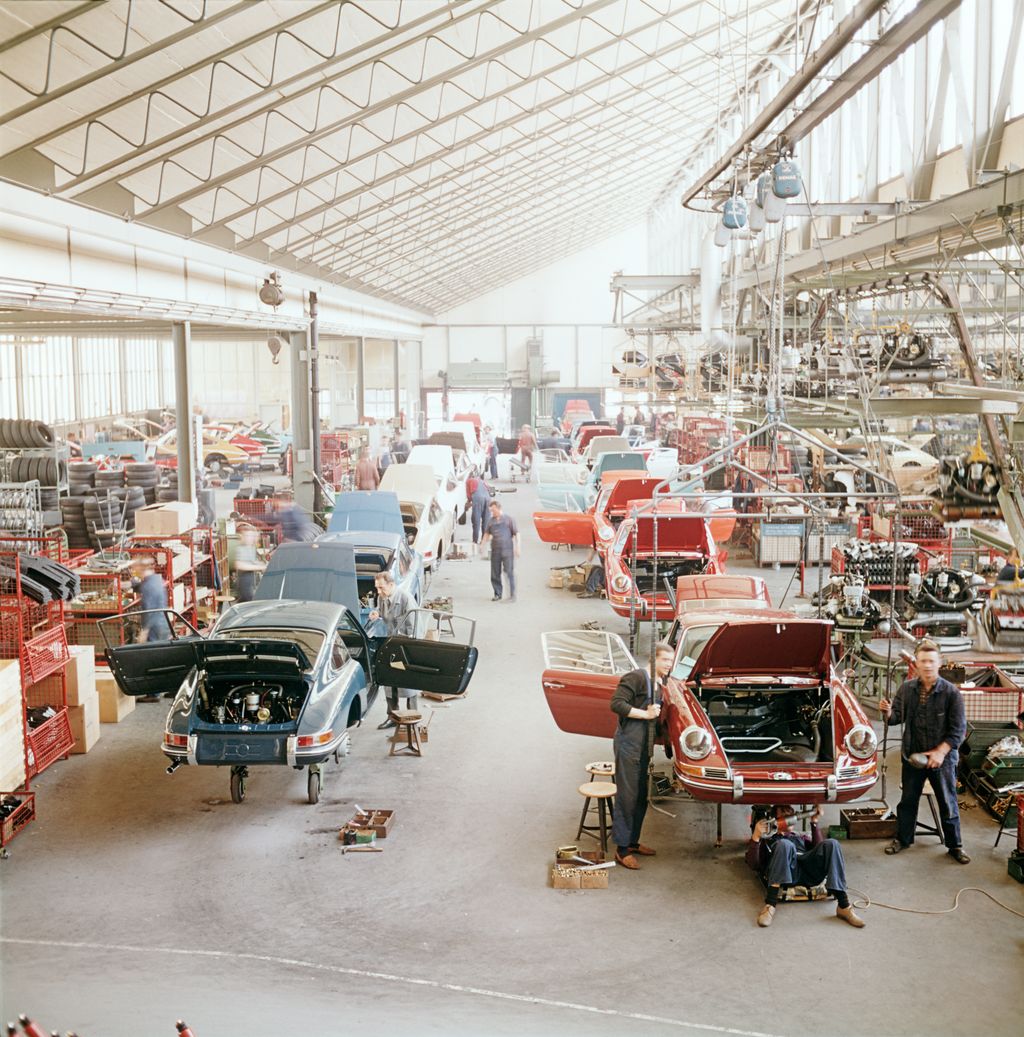 As the first "safety convertible" in the world, the Porsche 911 2.0 Targa is unveiled to the public in September at the Frankfurt IAA. With its fixed roll-over bar, removable folding roof and fold-down rear window, this new model responds to growing safety concerns among customers in the USA. Production of the Porsche 911 Targa commences in December 1966.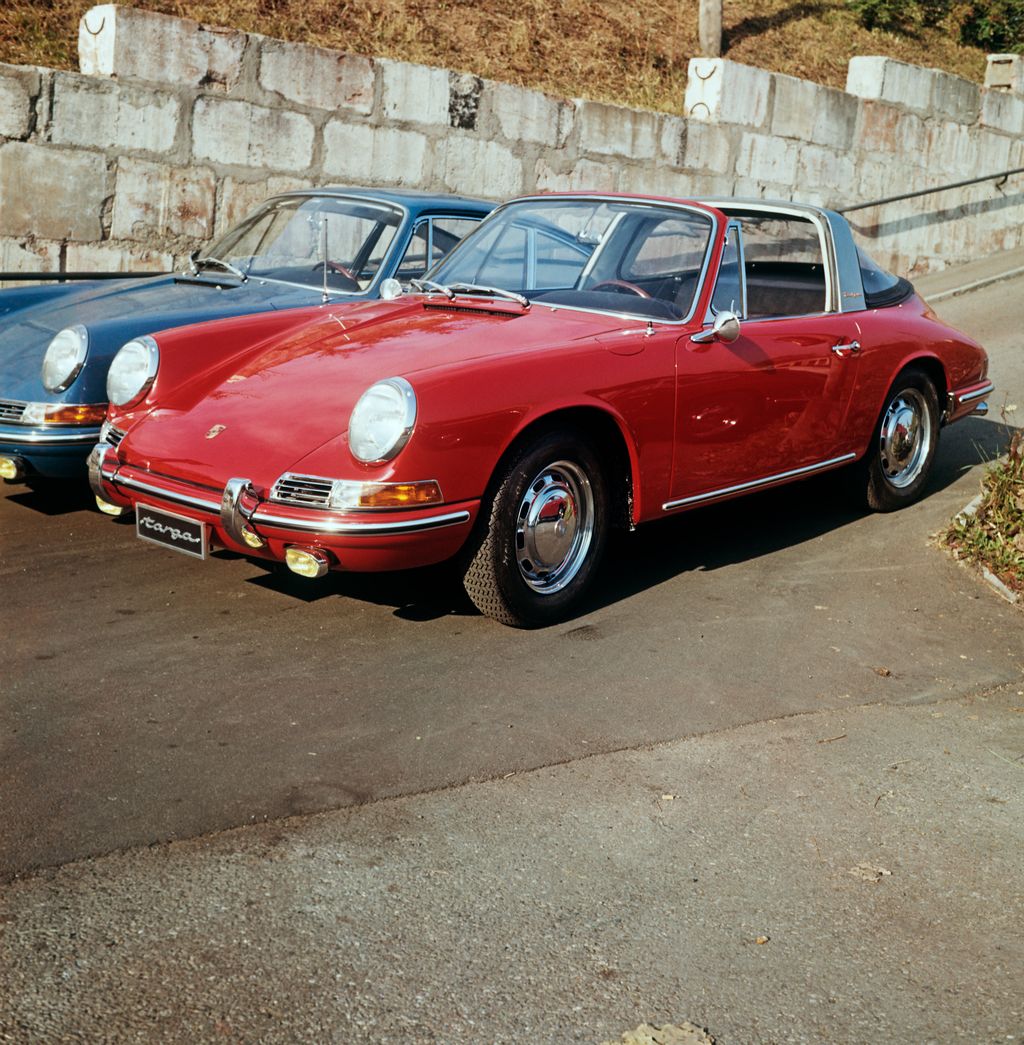 Racing the 911 for the first time, Porsche engineers Herbert Linge and Peter Falk finish fifth in the Monte Carlo Rally.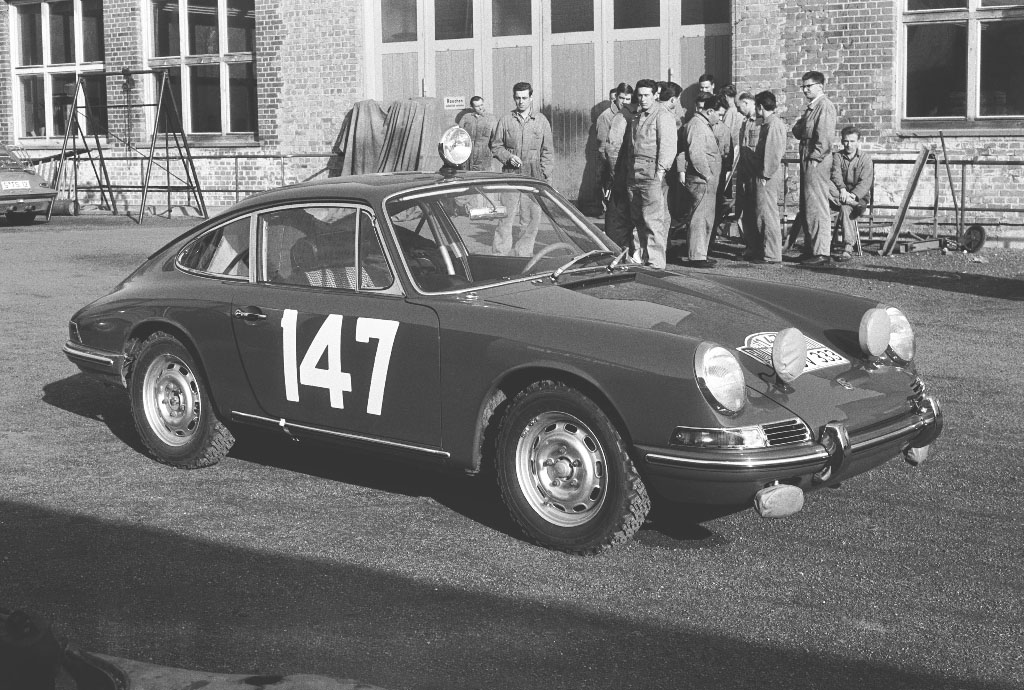 Content
See also: