PORSCHE LITERATURE
1975 - Porsche 911 Turbo (930)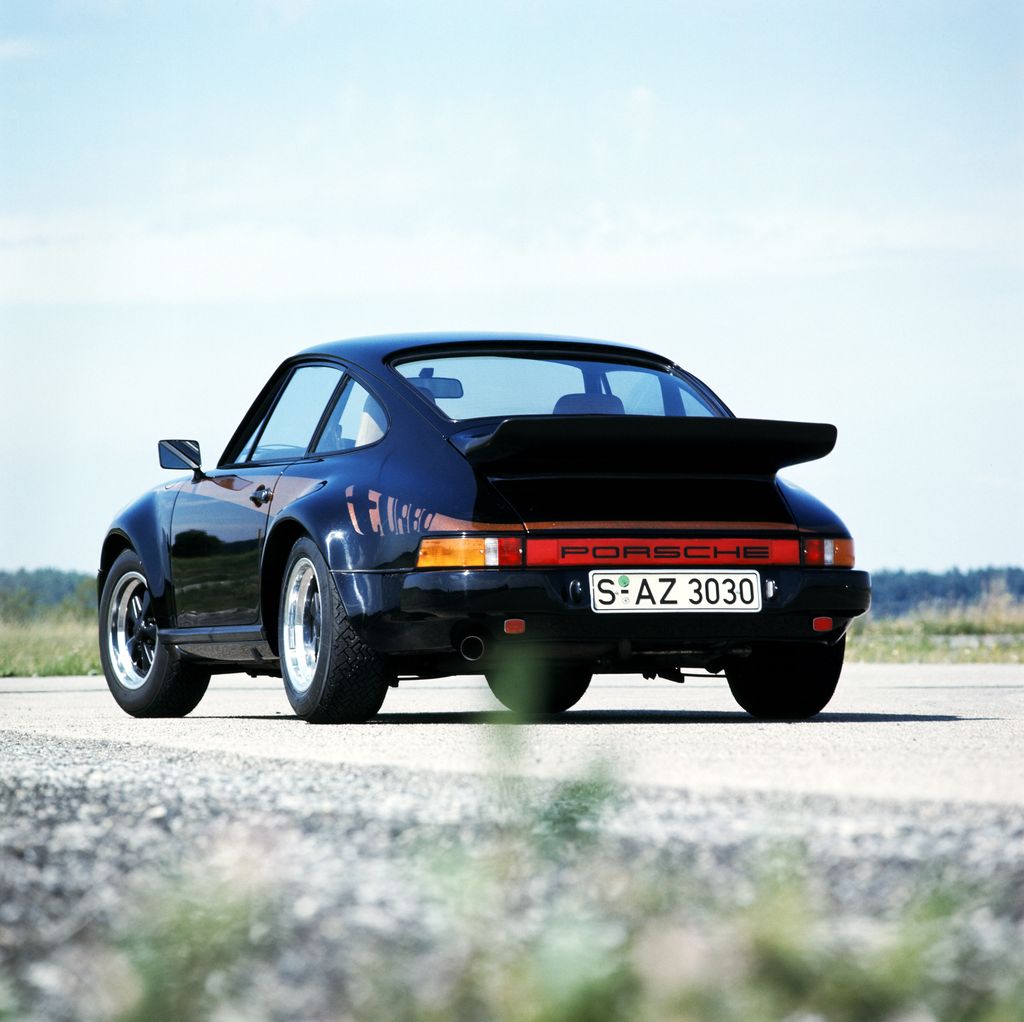 The Turbo Carrera.
In all of Porsche history, it's the most advanced model we have ever introduced.
Porsche. The standard of advanced engineering, endurance, quality of workman- ship, luxury and beauty without parallel.
In the Turbo Carrera, the standard has been surpassed. Because this model, although instantly recognizable as a Porsche, is obviously a very special Porsche.
Born of a proud racing heritage, proven in the toughest international competition, the Turbo Carrera's breeding shows through. The extra-wide, high-speed VR radial tires. The aerodynamic styling. The functional front and rear spoilers. A car with breath-taking acceleration (0 to 60 mph in an incredible 5.7 seconds) which is capable of speeds well over 150 mph on the test track. Truly, it gives new definition to the word performance.
Yet it is a car for practical people. Its performance gives reserve power on the highway. Its nimbleness gives easy maneuverability in town. And, as you'll see later, its engine design meets very practical requirements too.
The Turbo Carrera is also a car for people who appreciate luxury. You sit in genuine leather upholstery, your feet resting on plush cut pile carpeting. Fully air conditioned, of course. Automatic heating which is controlled by a thermostat, as in your home. AM/FM stereo radio with speakers all around. These, plus an impressive array of other standard features, make this one of the most luxurious high performance cars ever built.
The Turbo Carrera. In a world of compromise, Porsche doesn't.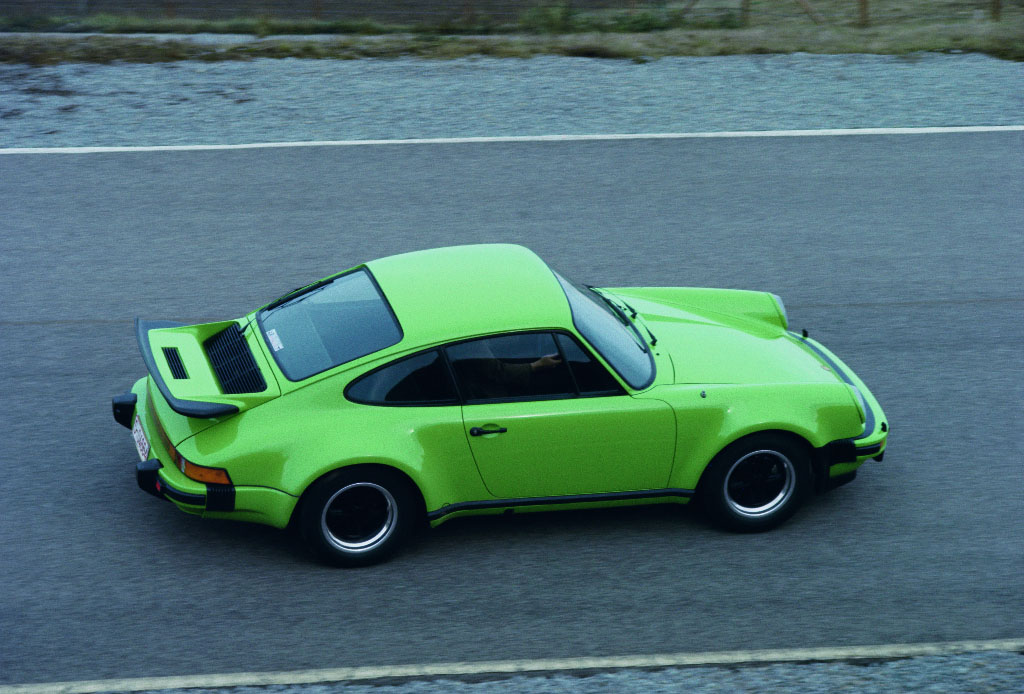 The Turbo engine.
For all its performance, it was still designed with the real world in mind.
Turbocharging is not new to high performance racetrack machines. Nor is it new to Porsche. We have been racing and winning with such engines for many years. More important, we've been refining the technique in anticipa- tion of the day we could offer it in a Porsche designed for everyday use. The day has arrived.
Turbocharging is in essence a method of pre compressing air to a density (11.4 psi) unheard of in conventional cars, and blending that air with gasoline to achieve new levels of performance. The compressor is powered by an exhaust-driven turbine wheel which reaches speeds of up to 90,000 rpm.
The blending of the fuel and air is accomplished by a larger version of our proven CIS fuel injection system. This combination of turbocharging and fuel injection has achieved some dramatic results. An engine that is remarkably clean, meeting all current clean air standards and exceeding most. An engine that efficiently squeezes more miles out of each gallon of gas than you would expect from such a power plant.
Its EPA rating is 24 mpg on the highway and 14 mpg in the city. (Your actual mileage may vary depending on how and where you drive and your car's condition.) An engine from which one expects a roar, but surprisingly is even more quiet than many conventional engines. An engine which, though highly advanced, can be routinely maintained by the same Porsche Audi dealer you bought it from.
The Turbo engine. Very exotic. But very practical as well.
See also: