PORSCHE BROCHURE: 1969 SPORTOMATIC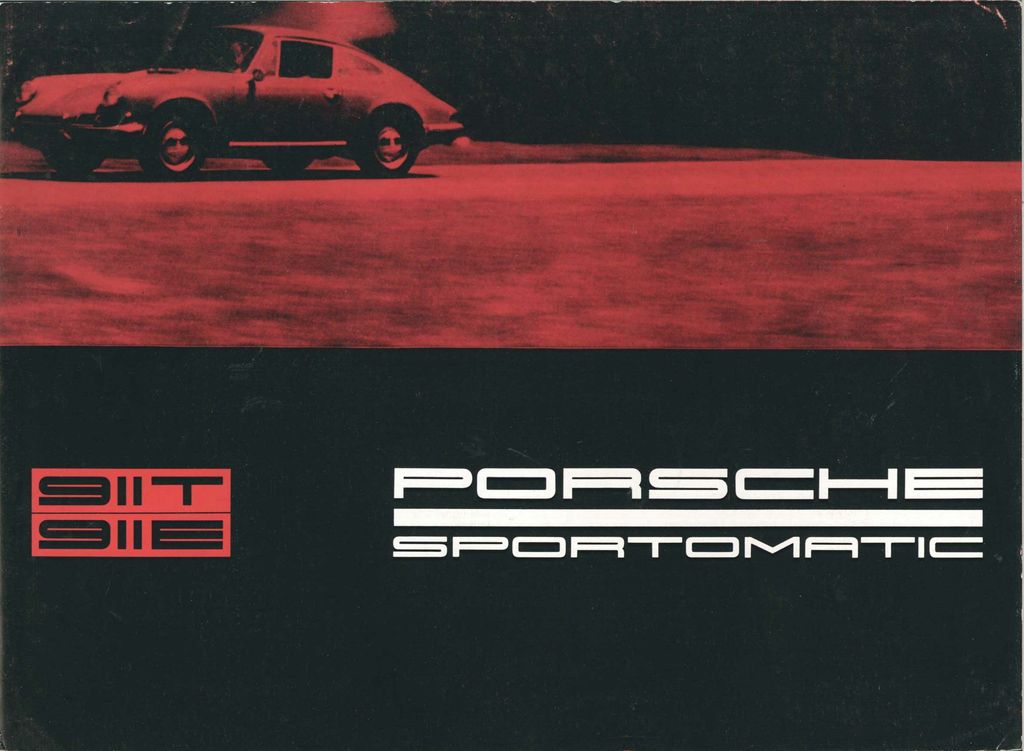 Even the Porsche driver often cannot choose the traffic situation. Rush hour traffic, motorway jams and convoys of heavy oncoming traffic tire him out and wear out the vehicle. The task was to give the driver some relief in these situations without taking away his initiative to drive consciously and in a focused manner.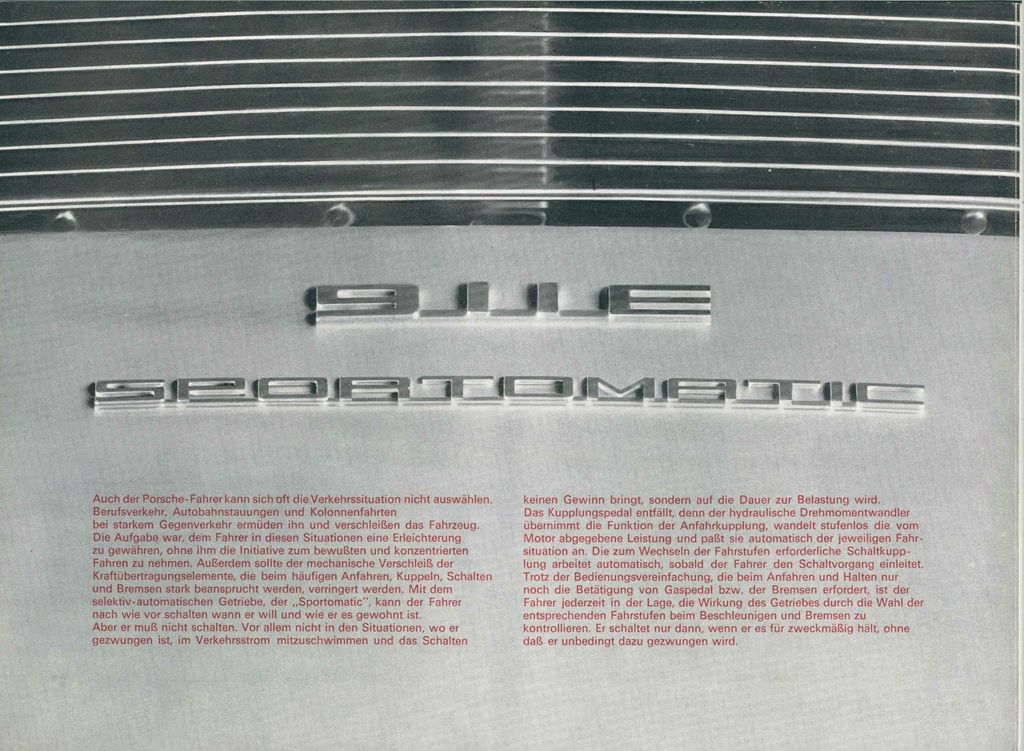 In addition, the mechanical wear and tear of the power transmission elements, which are heavily stressed during frequent starting, clutching, shifting and braking, should be reduced. With the selective automatic transmission, the Sportomatic ", the driver can still shift when and how he wants But he does not have to shift.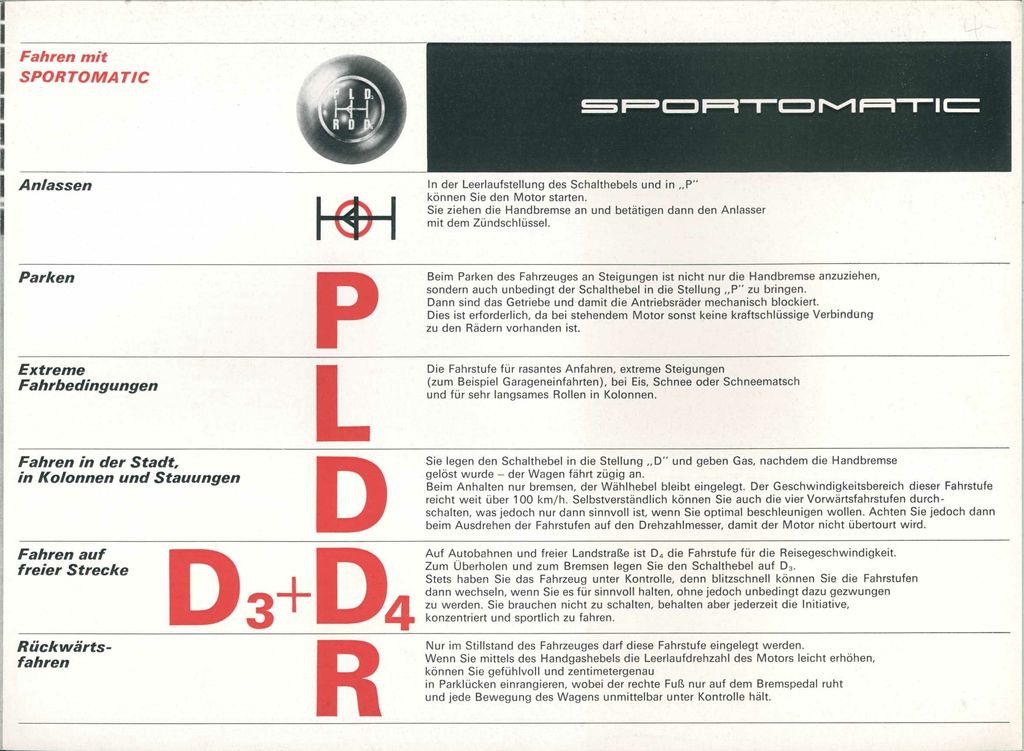 Especially not in situations where he is forced to swim with the flow of traffic and shifting is not profitable, but becomes a burden in the long run. The clutch pedal is no longer necessary because the hydraulic torque converter takes over the function the starting clutch, continuously converts the power output by the engine and automatically adapts it to the respective driving situation.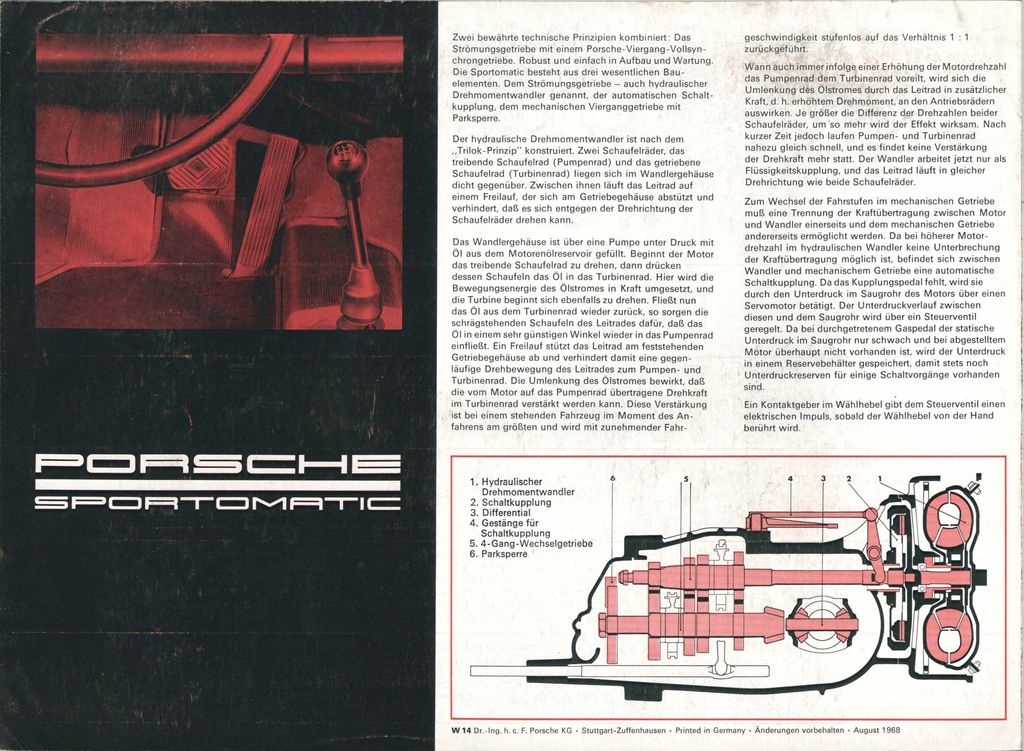 The clutch required to change the drive steps works automatically as soon as the driver initiates the shifting process or the operation of the accelerator pedal or the brakes is required the driver is always able to control the operation of the transmission by selecting the appropriate gear when accelerating and braking. It only switches when it deems it appropriate, without being forced to do so.
See also: