Porsche Indianapolis Project
Press release September 1987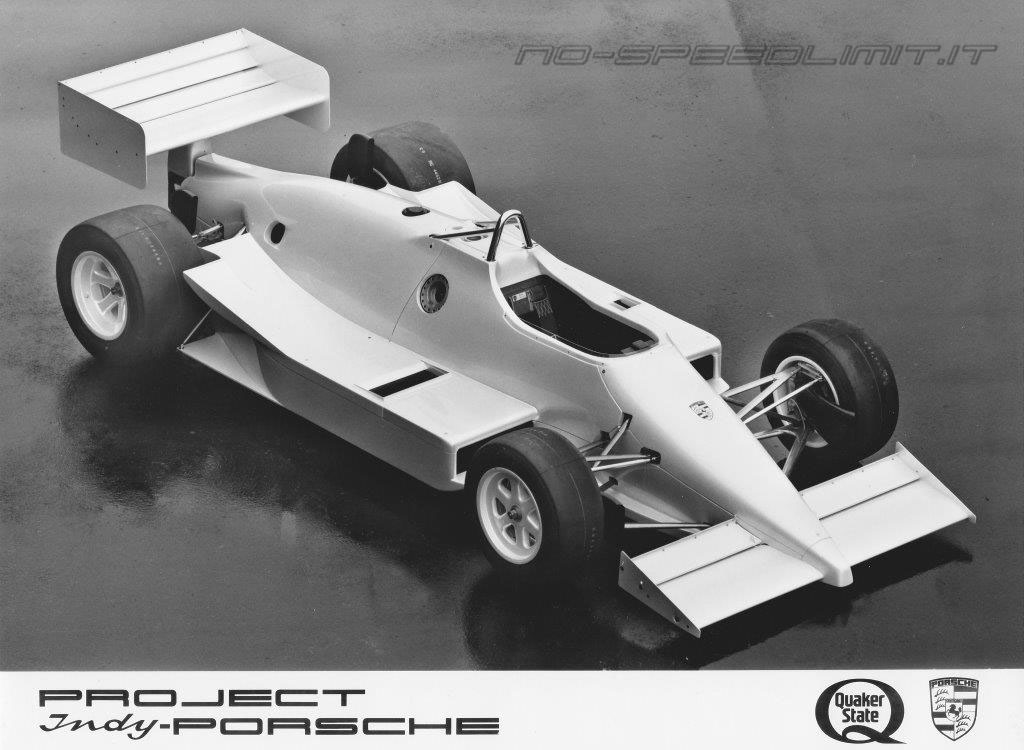 All'inizio della stagione 1988, Porsche entrò nella serie CART statunitense. Il telaio monoscocca alluminio-compositi e motore V8 progettato da
Hans Mezger
, alimentato da metanolo, erano assolutamente specifici.
Al Holbert
, che tre volte vinse Le Mans con la Porsche 956 e fu quarto nella 500 Miglia di Indianapolis del 1984 fu chiamato come pilota, ma morì nel settembre 1988 con un incidente aereo, sostituito poi dal collaudatore, il vincitore di Indy nel 1987,
Al Unser Sr
.
L'auto si è dimostrata deludente sia su ovali ad alta velocità sia su piste normali; il motore fu montato anche su telai March.
Il programma fu interrotto nel 1990 e valutata retrospettivamente fu un fiasco.
Furono prodotti in totale 15 esemplari di
Porsche 2708
e
March-Porsche 89 P
.
Qui di seguito estratto della cartella per la stampa relativa alla presentazione del programma Porsche per la formula CART nel 1988.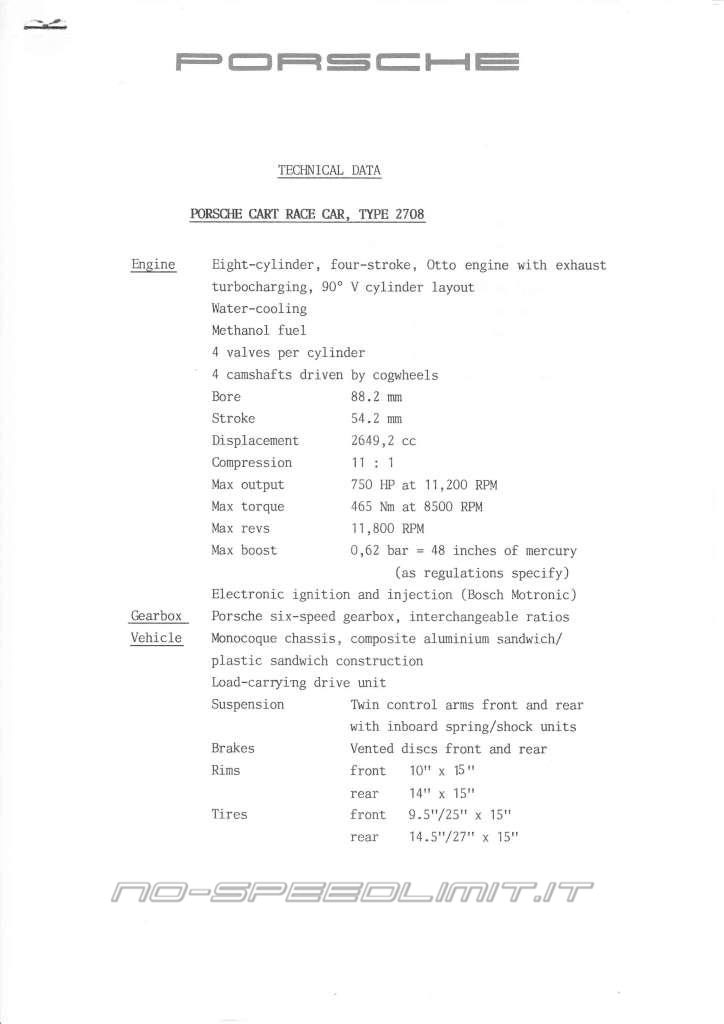 Porsche's debut in the American CART series will come at the beginning of the 1988 season - with the world premiere of the CART Porsche at the International Autonobile Salon (IAA) in Frankfurt. Test drives by Indy winner A1 Unser Sr begin in September.
The IM in Frankfurt is the scene of the world premiere of the first Porsche monoposto race car since 1962. This vehicle was developed for the CART racing series, the American counterpart to Formula 1. Porsche will be represented there by a works team, as of 1988. The most famous race in this series is the 500 Miles of Indianapolis, organized by USAC (United States Automobile Club).
The Indianapolis automobile, as well as the CART series, are unknown territory for the Porsche racing team. For instance, a team which has proven its worth in the most varied branches of motor racing in past decades, has no experience of oval-track racing. This makes the new challenge that much more exciting, as well as more difficult.
The CART Porsche, bearing internal type number 2708, is an entirely new design, from monocoque in aluminium/plastic sandwich style, to its 2.8 liter V8 engine, running on methanol in keeping with CART regulations. This power plant produces around 750 HP.
Forsche will launch an extensive test program on American race tracks in September 1987 and if everything goes according to plan, this will also include the three CART races in Nazareth, Pennsylvania, on 20 September, in Monterey , California, on 11 October and in Miami, Florida, on 1 November. Four-time Indianapolis winner Al Unser Sr (48) of Albuquerque, New Mexico, has been signed as test driver.
Forsche gained the Quaker State Oil Company as sponsor for this new racing project, a firm with a long tradition in American racing. When the Quaker State-Porsche officially enters competition at the beginning of the 1988 season, it will carry the Quaker State colors of green and white, as well as permanent start number 2.
Per ulteriori informazioni sul programma CART Porsche, si veda: