MOSTRA "The Belgians at Le Mans"
Bruxelles, Autoworld, primavera-estate 2018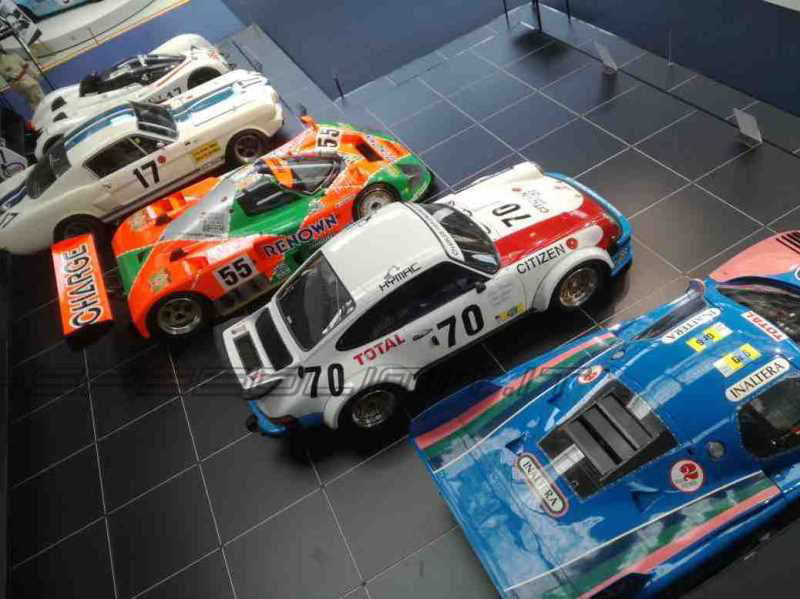 Dal 5 Maggio al 1 Luglio 2018 si sta svolgendo a Bruxelles la mostra incentrata sulla partecipazione di piloti belgi alla mitica
24 ore di Le Mans
.
Non moltissime automobili (fra le quali un paio erano repliche) ma di grande qualita'.
Qui di seguito un estratto la descrizione ufficiale dell'evento, che potrete trovare anche in altre lingue sulla
pagina dell'evento
del museo automobilistico "Autoworld".
The history of Belgians in the world's greatest race goes back to 1923, the year of the first edition. One hundred and one drivers and 296 participations resulted in 12 overall victories, 24 podium finishes, 48 class victories and one Ladies' Cup. A rich harvest, to be sure! Swaters, Beurlys, Bianchi, Frère, Gendebien, Mairesse, Rouselle and Dubois played a leading role in the first 'yellow armada'.
The second wave did just as well, with drivers like Ickx, Boutsen, Dieudonné, Van de Poele, Duez, De Drijver, Witmeur, Libert, "Christine", Regout and many others.
The exhibition "Belgians in Le Mans" that will be organised (with the support of the Belgian section of the "Automobile Club de l'Ouest") in the magnificent setting of Autoworld in May and June 2018 will honour them with some of the cars in which they competed. We can already announce the following cars: a Peugeot 905, an Argo-Porsche, a Porsche 934, a Shelby 350GT, etc. Various iconic cars that participated in the race and are usually exhibited in the Le Mans Track Museum will move to Brussels especially for this exhibition.