MOSTRA "BELGIAN RACING LEGENDS"
Bruxelles, Autoworld, inverno 2011-2012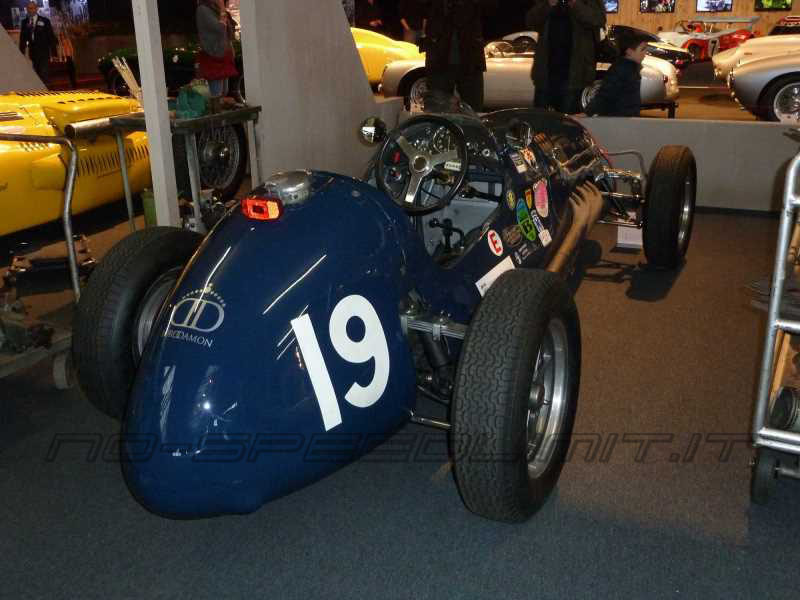 Dal 9 dicembre 2011 al 15 Gennaio 2012 si e' svolta a Bruxelles la mostra
"Belgian Racing Legends"
che ha presentato piu' di 40
vetture da competizione
da pista e rally in condizioni originali e una ricostruzione della linea di partenza di un Gran Premio, con i suoi box, paddock, tribune, etc ...
Qui di seguito un estratto della descrizione dell'evento
Coming from private collections, from museums, and from the drivers themselves, they have been selected from amongst those who have won our greatest victories. Brought together in this unique exhibit, these exceptional cars tell the History of an important page in the history of the Belgian sports car
from 1949 to the end of the 90s
. Though the guiding light of the exhibit is
Jacques Swaters
, who left us only a year ago, more than 60 Belgian drivers, whose awards cover the second half of the last century, will be honoured. The exhibit will also include documents about the drivers and the cars, photo galleries, projection rooms showing period films, posters, display cases containing the drivers' trophies, miniatures, etc...