MOSTRA "100 ANNI MASERATI"
Bruxelles, Autoworld, estate 2014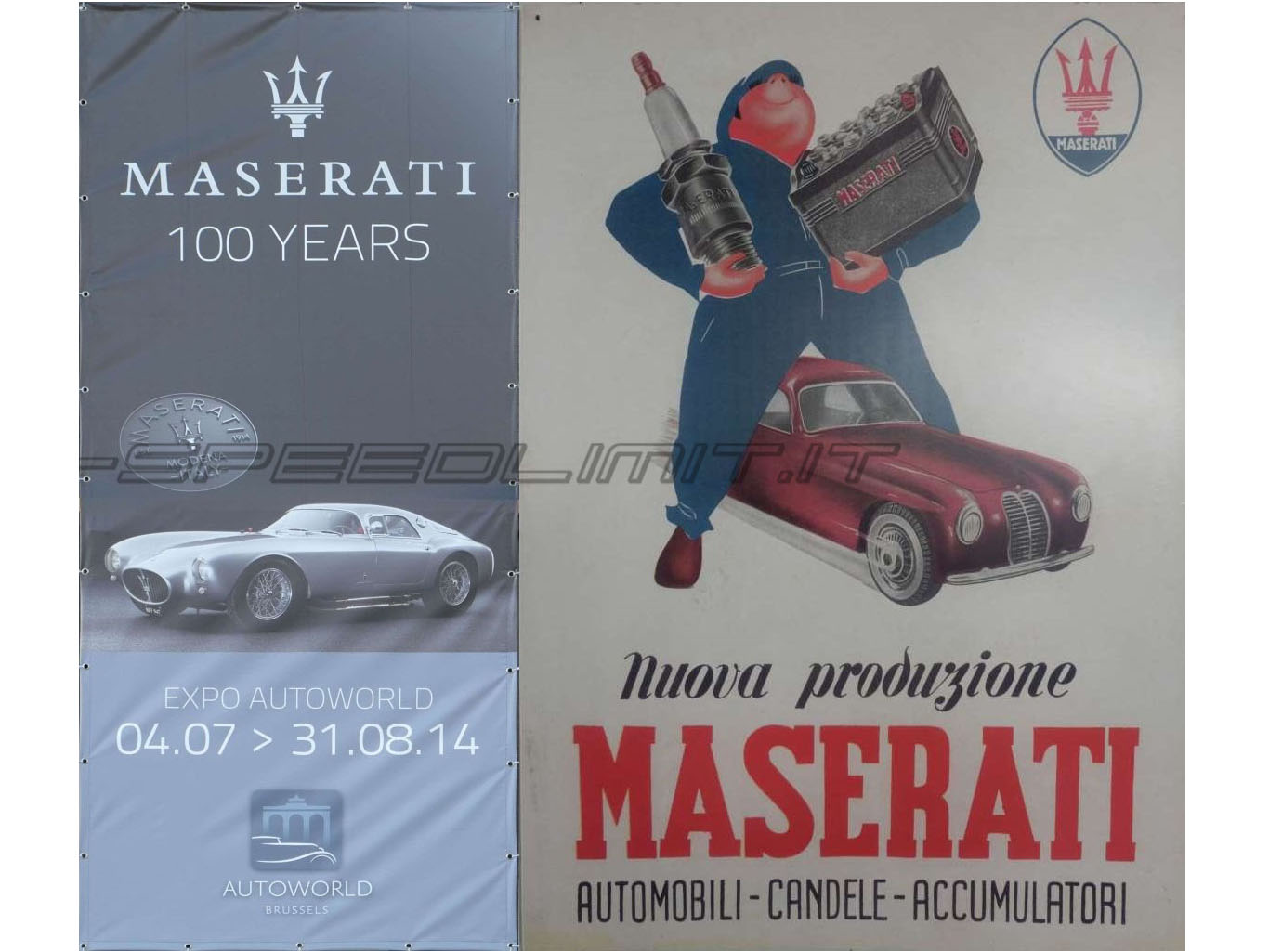 Dal 4 Luglio al 31 Agosto 2014 si e' svolta a Bruxelles la mostra per i 100 anni di "Maserati", il glorioso marchio fondato dai
Fratelli Maserati
, che ha conosciuto nei decenni vari assetti societari ed alterne fortune. L'abbiamo visitata e ne siamo rimasti entusiasti.
Qui sotto la descrizione ufficiale dell'evento, che potrete trovare anche in altre lingue sulla
pagina dell'evento
del museo automobilistico "Autoworld".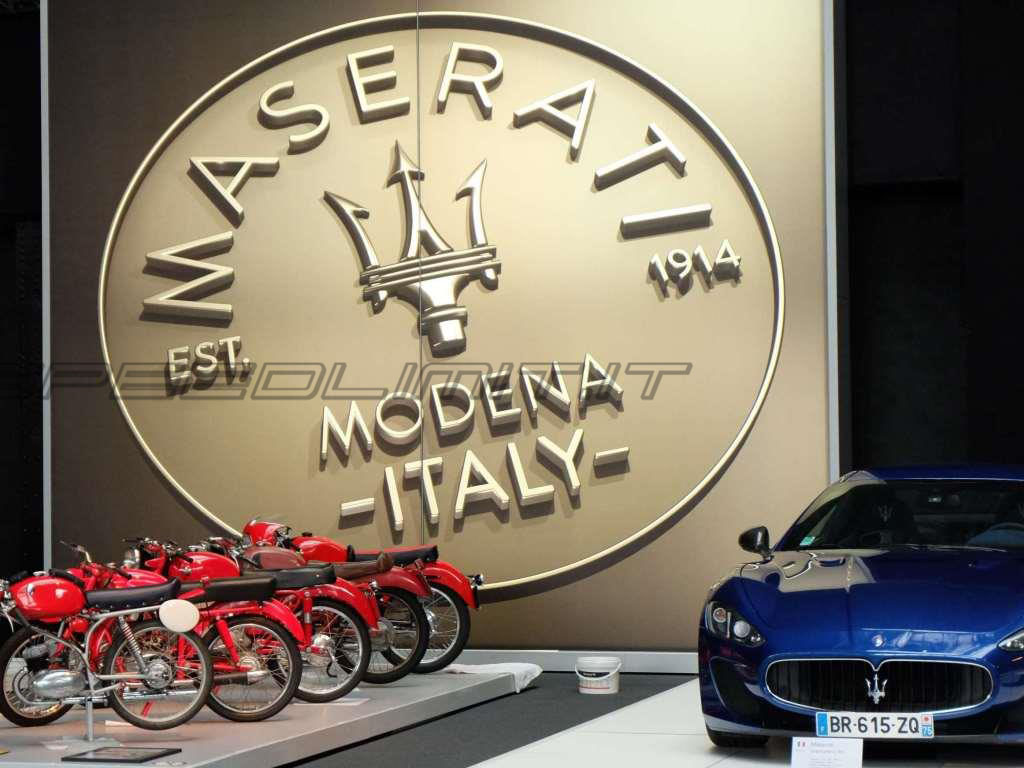 Throughout the entire summer MASERATI celebrates its 100th anniversary at AUTOWORLD with more than 30 historic models on display.
From 4th July through to 31st August 2014 one can once again admire a gorgeous collection of cars hiding a great deal of history on the mezzanine floor of the museum. These Italian 'bella macchina' bearing the Trident are celebrating their 100th anniversary this year – reason enough for Autoworld to dedicate its summer exhibition to this marque.
In total more than 30 historic models will be brought together on the mezzanine floor, all loaned out by private collectors from Belgium, the Netherlands and Germany. Together they narrate the story of a century of development of fabulous race machines and design relating to one of the most renowned Italian constructors in history.
Amongst others, visitors will have the opportunity to admire an A6G Pininfarina, several generations of the Quattroporte, a Mistral, a Ghibli, an Indy, a Bora, a Merak and a Khamsin, in addition to various race cars on show as a silent witness of the marque's impressive record of achievements, such as an A6GSC (Mille Miglia 1954), single-seaters such as the 8CM (1934) and the 4CLT (1948), a 3500 GT and Ghibli Compétition.
They will also enjoy the company of a Birdcage from the '60s and a Barchetta from the nineties. And if that was not enough, enthusiasts of contemporary cars will come into their own with a selection of modern Maserati machinery, which have been allocated space in the temporary exhibition zone, such as the Ghibli, a Gran Turismo Cabriolet and Coupé as also a Quattroporte, all made available thanks to Maserati Belux.