Porsche Werkfoto 1982 (?) - David Hobbs
A british "veteran" joins the Porsche squad
The briton might not be one of the most recognised Porsche drivers ever, with the likes of Herrmann, Siffert or Elford being among the favorites of the aficionados. Having started back in the late '50s, he drove a number of highly competitive cars (teaming with some of the top drivers of those times) until 1990, including Lotus Elite, Formula Junior, sports cars, Formula 2, Lola, Ferrari, Ford GT40, McLaren (Tasman Series), Formula 5000, Formula 1, IMSA, Trans-Am, Group C and ... Porsche, of course. We got his original "Porsche Werkfoto" from the early '80s we are happy to share with you.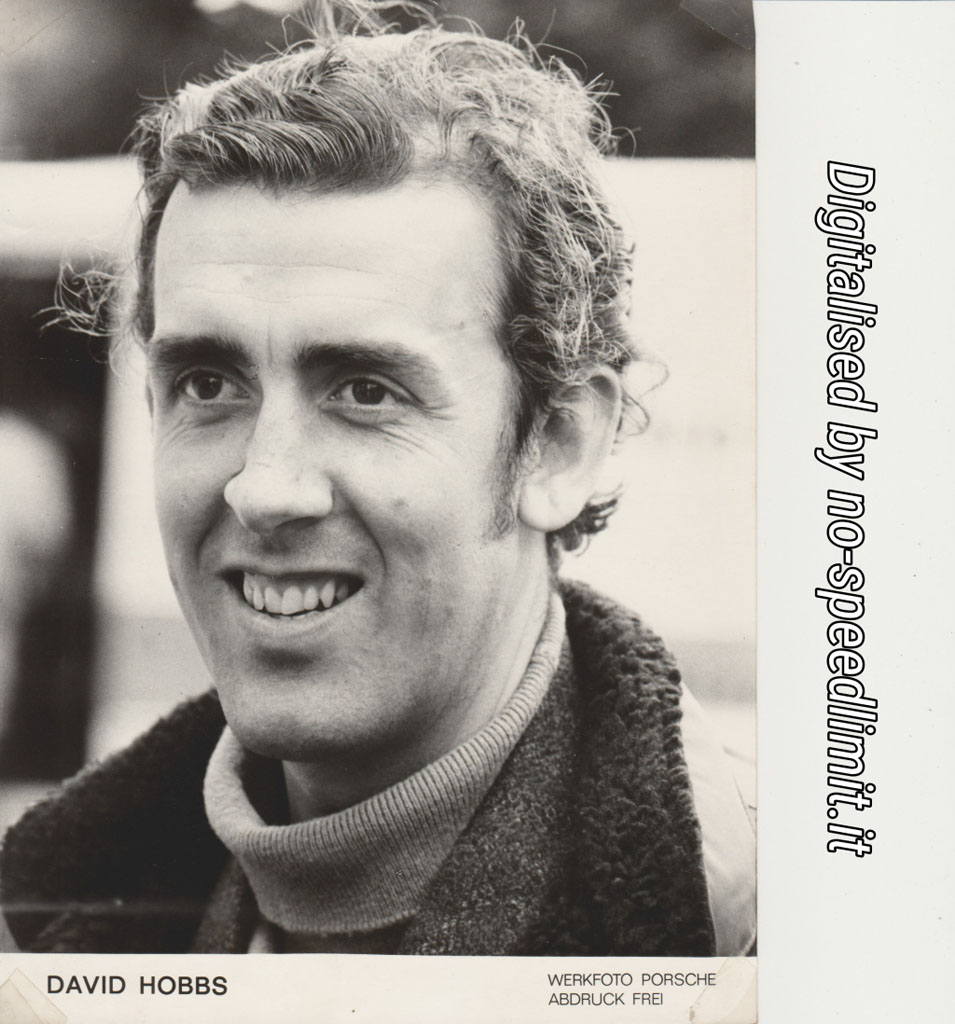 From Wikipedia:
Hobbs was born, in Royal Leamington Spa, England, just months before the outbreak of World War II. His career as an international racing driver spanned 30 years at all levels including in sports cars, touring cars, Indy cars, IMSA, Can-Am and Formula One. He has participated in the Indianapolis 500 and the 24 Hours of Daytona. He made twenty starts in the 24 Hours of Le Mans race, finishing in 8th place at the first attempt in 1962, following with a pole position and a best finish of third (in 1969 and 1984) to his credit.

Hobbs was due to make his F1 Grand Prix debut for Tim Parnell Racing at the 1965 French Grand Prix at Clermont-Ferrand, but a serious road accident put him in hospital for three weeks.

In 1971 Hobbs won the L&M 5000 Continental Championship driving for Carl Hogan out of St. Louis, Missouri, in a McLaren M10B-Chevrolet. He won five of the eight rounds that year at Laguna Seca, Seattle, Road America, Edmonton and Lime Rock. Twelve years later, he would claim the 1983 Trans-Am Series championship as well. He also made two NASCAR Winston Cup starts in 1976, including leading two laps at the 1976 Daytona 500 and drove a race in the 1979 International Race of Champions.
Here below the Le Mans 24 results raced on Porsche cars.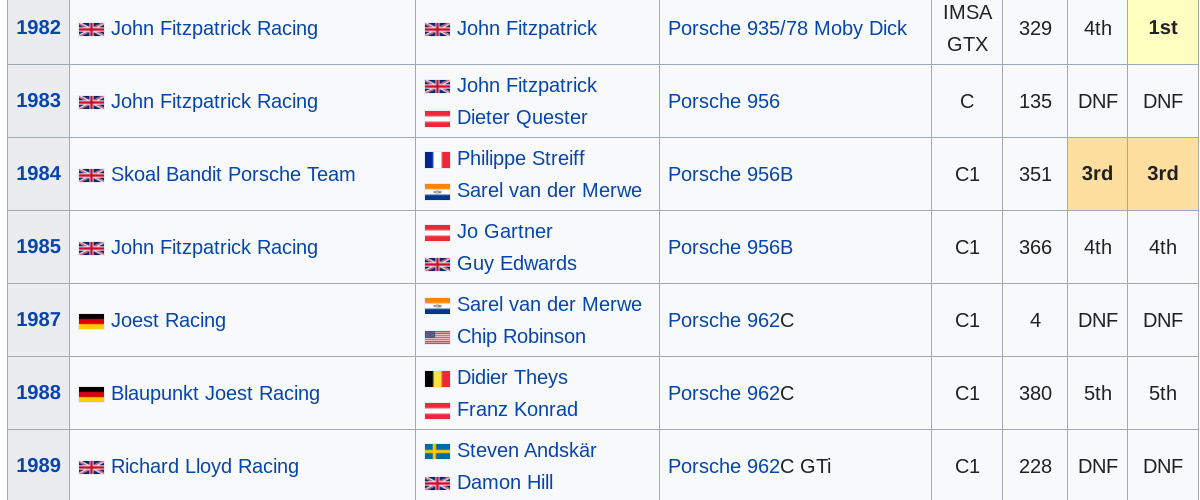 If you wish to know, more you can always buy his autobiography
"Hobbo – Motor Racer, Motor Mouth, The Autobiography of David Hobbs © EVRO Publishing"
.